I urge all of us to g

rasp every opportunity to learn something new with zeal and determination.

Value your networks as links that will sell your brand and optimize your capabilities

.

We have a rich cultural heritage that needs to be shared with the world.
---
Sheila Mulinya began her career journey at the Kenya Institute of Mass Communication (KIMC) where she enrolled for a Diploma in Film Production. "Despite passing several interviews I could not get an admission in other institutions; and when I did, the only available vacancy was in the Film class. I had no idea what Film was though I had watched many movies before. All I knew was that I wanted to study at KIMC, so I settled in albeit three days to the end of the first semester. Still, I emerged among the top three students in the class at the end of that semester. As they say, the rest is history.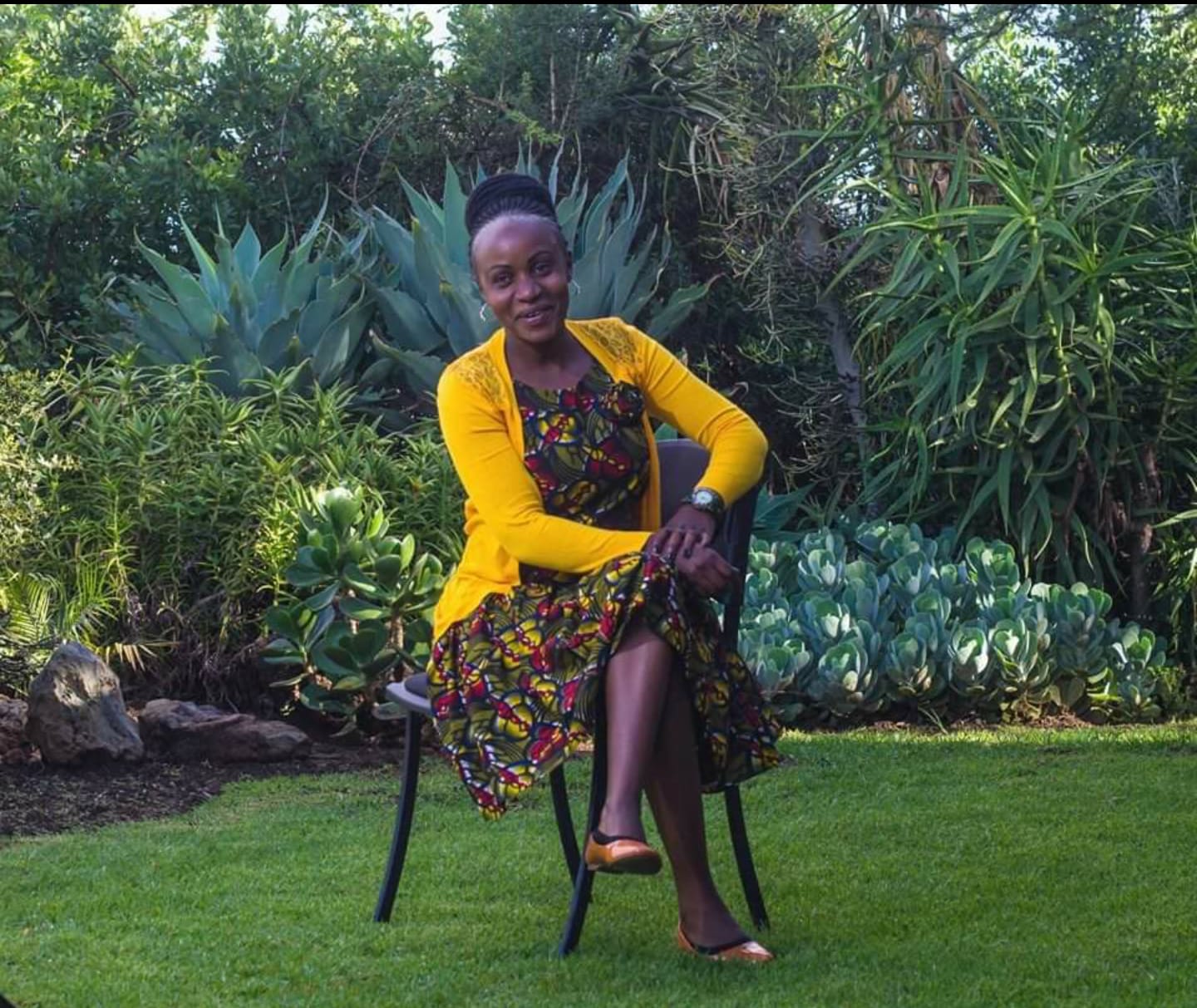 Sheila Mulinya. PHOTO/COURTESY
Ukweli Video Productions which by then was the largest Christian Video Production House in Africa gave me a launching pad even without any professional experience. My beloved boss then, the Late Rev. Fr. Richard J. Quinn, who owned Ukweli production, was impressed that I went back to thank him with a copy of my school project as he had given me some footage to include in the video that I produced for examination at KIMC. That day he offered me the job. I was both scared and excited that I only told my parents about it 6 days later!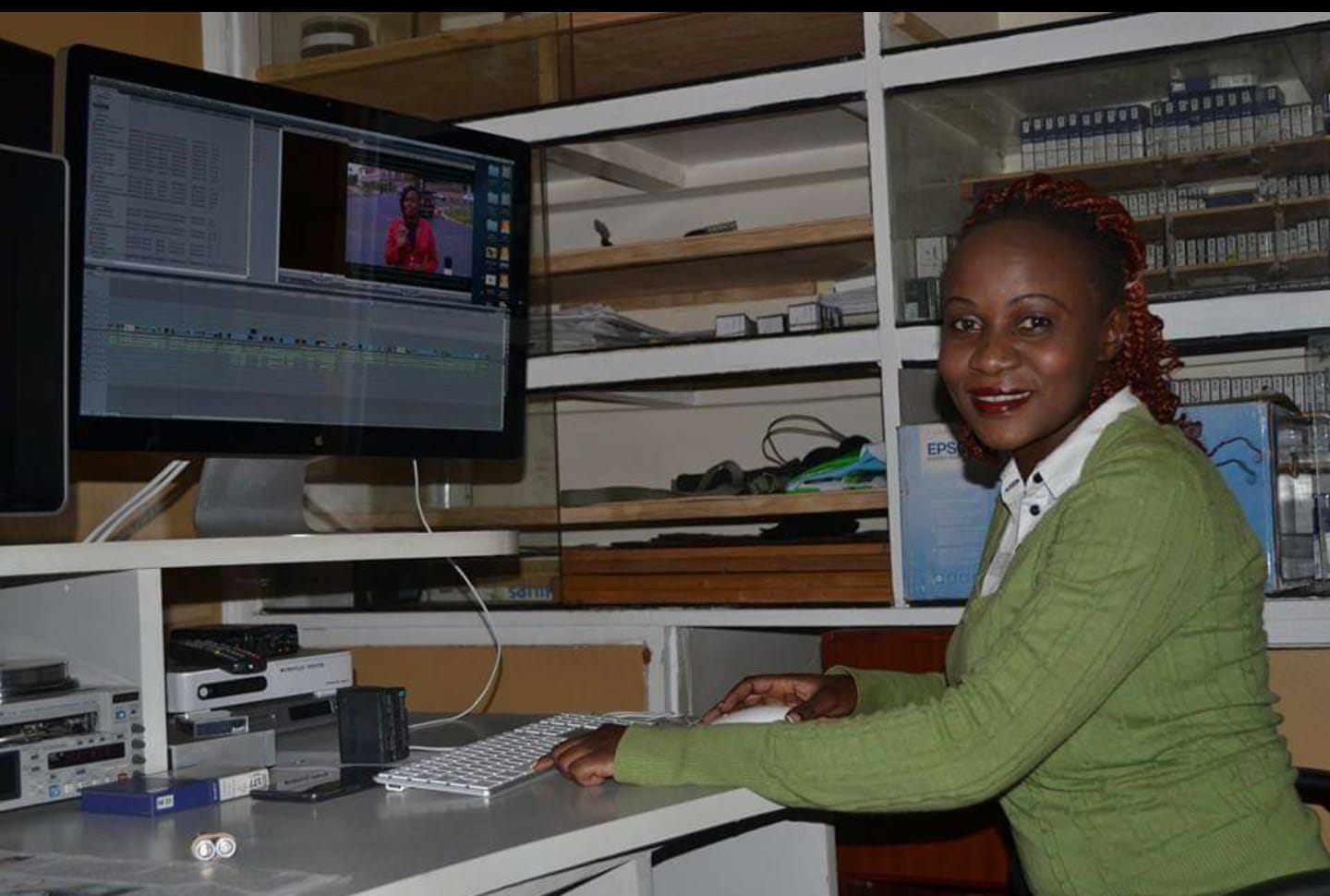 Sheila Mulinya. PHOTO/COURTESY
Under the mentorship of Fr. Richard, I was able to produce, direct, write and voice over 58 documentaries on a number of social and topical issues. We produced documentaries ranging from Evangelizing, Health, Social and Development issues. Many of our films were based on reproductive health, abortion, HIV/AIDS, tuberculosis, diabetes, farming to name but a few.
After an illustrious six years, I left Ukweli as an all-rounded producer at a time when Fr. Richard was going into retirement. I started working on local television shows and had to be adaptable. Coming from a day job into independent practice needed adjusting which had its own rigours but I managed. I worked as a Production coordinator for the then Churchill Live Show with Bob Nyanja at Cinematic Solutions where I had an opportunity to produce a Wedding Show titled Ndoa that aired on NTV. Njanja was different; he was very keen to detail.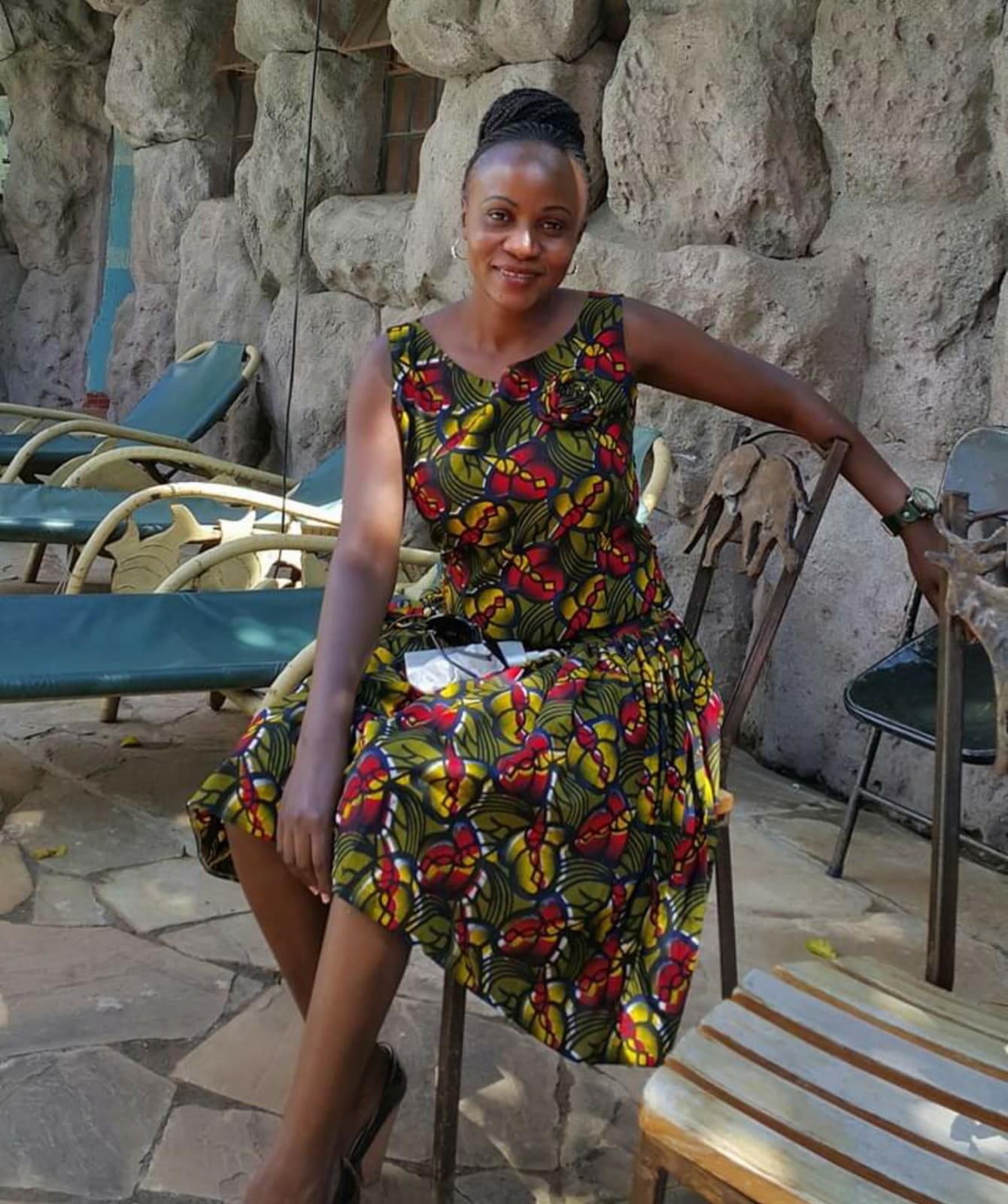 Sheila Mulinya. PHOTO/COURTESY
My stint at the Churchill show saw me manage the welfare of a team of over 40 crew members. I collected shooting equipment from suppliers, oversaw the whole production process and delivered equipment to suppliers. This kept me on my toes. I sharpened live recording skills and the demands of producing such a high cluster kind of a show. Churchill was at that time the most watched TV show in East Africa; a high pressure show to produce but very exciting.
I then joined Tahidi High as a novice Scriptwriter. Working with Producer Catherine Wamuyu whose patience and consistency saw me write for the show for over two years when she had turned me back over six times because my scripts weren't good enough, was quite an experience. She simply never gave up on me and I soon started writing some of my most memorable scripts. Each episode I wrote was an enthralling experience as I saw stories take shape and get their own life. The network I created at Tahidi High saw me write Inspekta Mwala and Mother-In –Law TV shows too.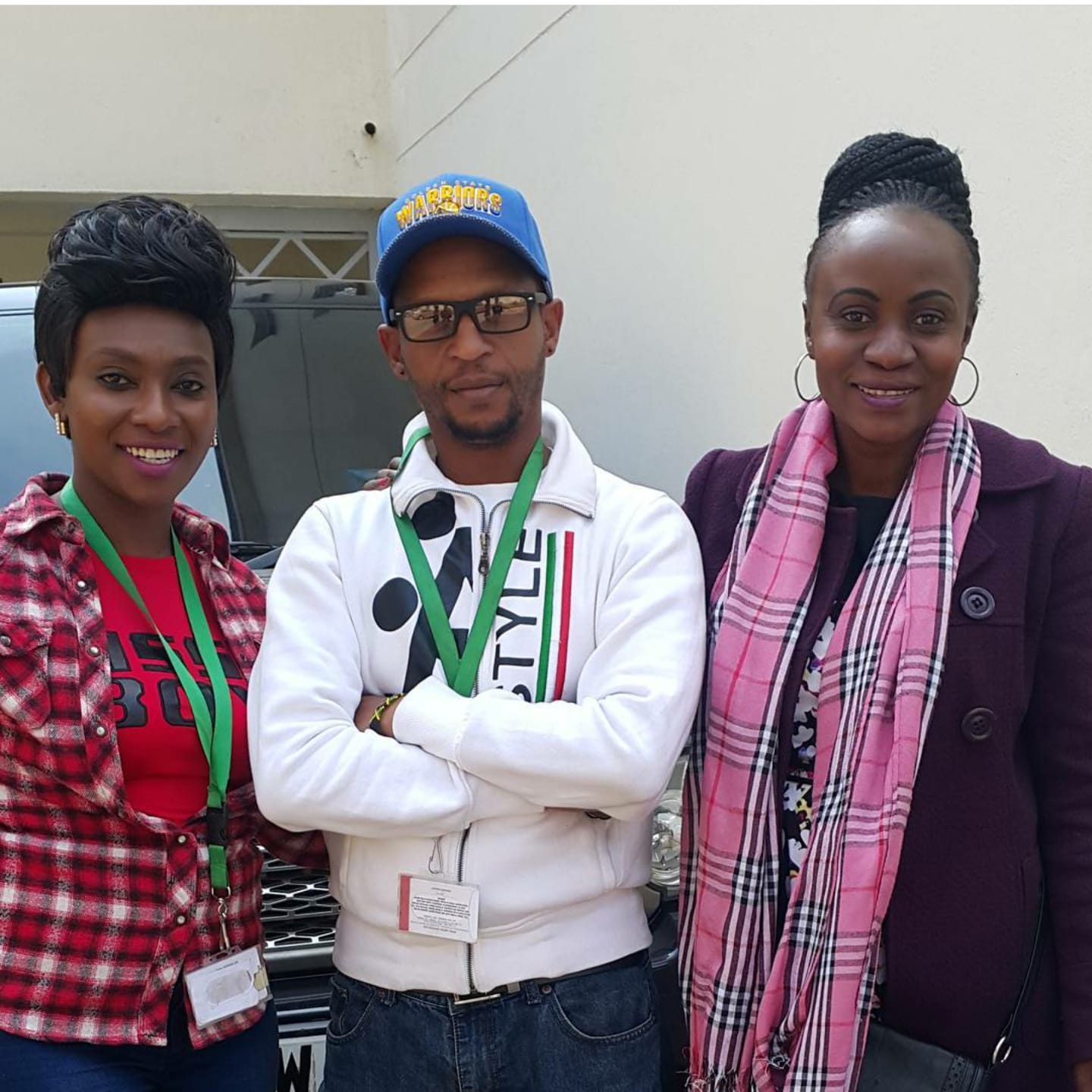 PHOTO/COURTESY
Then, it was time to return to school. I went to Moi University for my Bachelor of Science in Communication with a major in Public Relations, then to the University of Nairobi for my Master of Arts in Communication studies and to Harvard for my Copyright Law Certificate. I am currently writing my proposal for my PhD studies in Mass Communication. Perhaps, I will do another Masters, this time round, in policy.
1. With your experience in teaching at various institutions of higher learning in Kenya, how would you describe the status of women lecturers in Kenya?
What are some of the challenges that women face when climbing up the career ladder within the academic circles and how best can they navigate these challenges?
I have taught at KIMC and St. Paul's University and currently I teach Film as a part-time lecturer at USIU-Africa. Mentoring budding filmmakers through my classes that are usually experience-based has presented a great opportunity for me to build my CV, my public speaking skills and an opportunity to impact and inspire my students.
Women lecturers in Kenya especially in technical film courses are few. I hope that there will be a change in the future. Many countries are eyeing a creative economy and this is a role many women should be a part of. Some of the challenges that women face while climbing the career ladder within academic circles are that they must balance many other responsibilities like motherhood, stereotypes that only men can teach technical courses like camerawork and sound. But this isn't true.
To navigate these challenges, women need to be aggressive, hands on and to look at the bigger picture that includes the balance in opportunities that the film industry presents to all of us. Determination should be the ultimate driver for any woman who is looking to join the academic circle.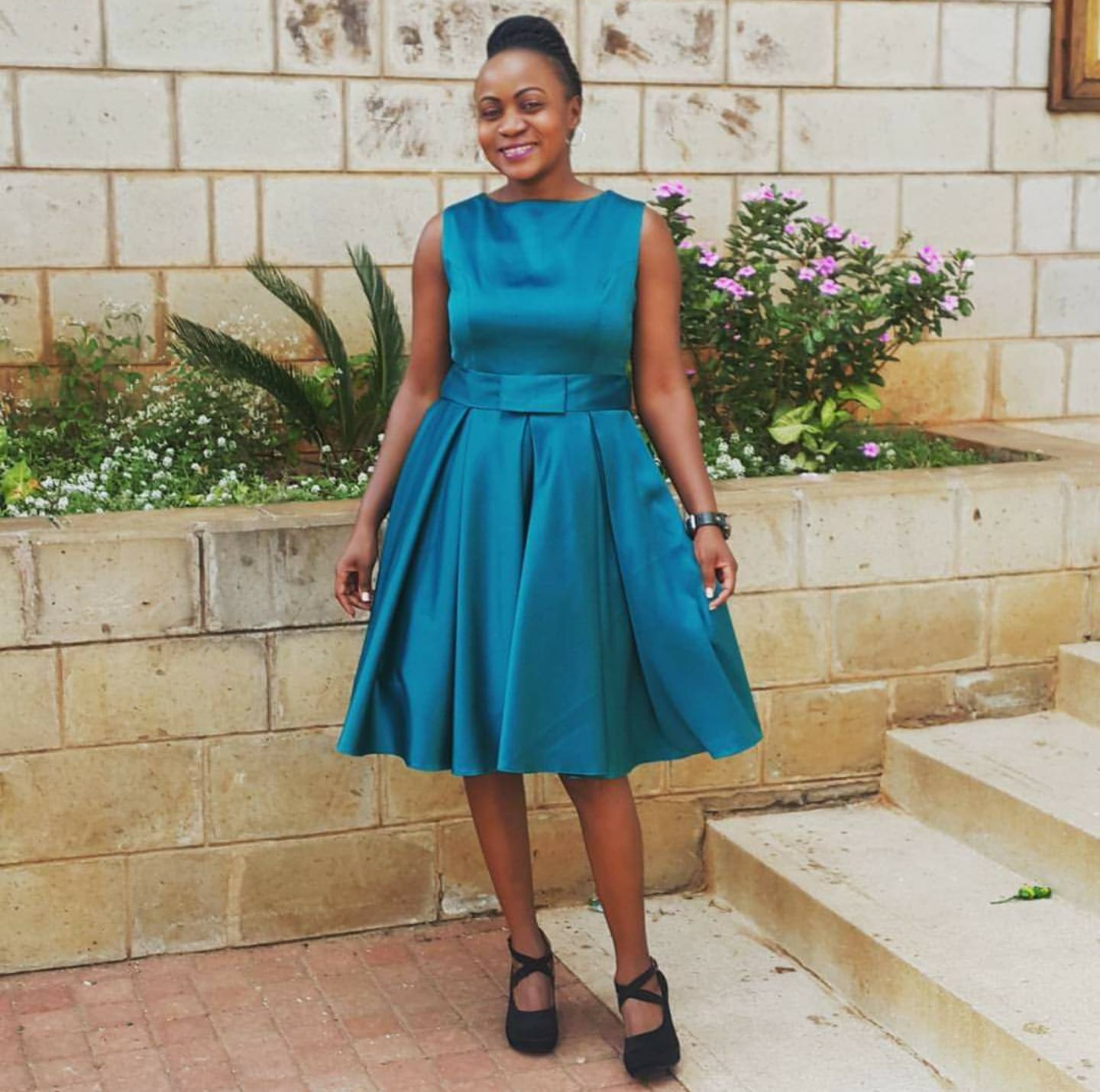 Sheila Mulinya. PHOTO/COURTESY
2. You have spent many years of your career doing productions. What are some of the lessons you've learnt that can be helpful to those aspiring to join the media industry, especially in production?
 Audience is king. Sometimes the back stories make up for more exciting stories than the main stories that I produce. Ultimately, I am a storyteller and it is something that I keep going back to. Telling stories through TV shows is highly addictive to me and it never seems to go out of fashion in my world. Keeping your audience entertained or informed is very fulfilling.
 Teamwork, honesty, patience, consistency get you the success. It is never easy to get a TV show on air as an independent content producer. Respect and listen to everyone on your team they all know something you don't know. TV Production is like a bicycle chain, one bad link and you're stuck. Don't give up on your vocabulary; sometimes success comes after several attempts.
 There will be lots of sacrifices. I have had to get logbook loans from shylocks to shoot pilots and we know how that goes. I have asked my parents for money to sustain some of my shows. I have had to cook breakfast for my cast and crew when I had limited funds to pay for catering services. I have had to multitask, wake up early and sleep very late just to keep some of my shows running. I am grateful to be surrounded by friends who believe in my dreams and support me whenever I call upon them for a new project.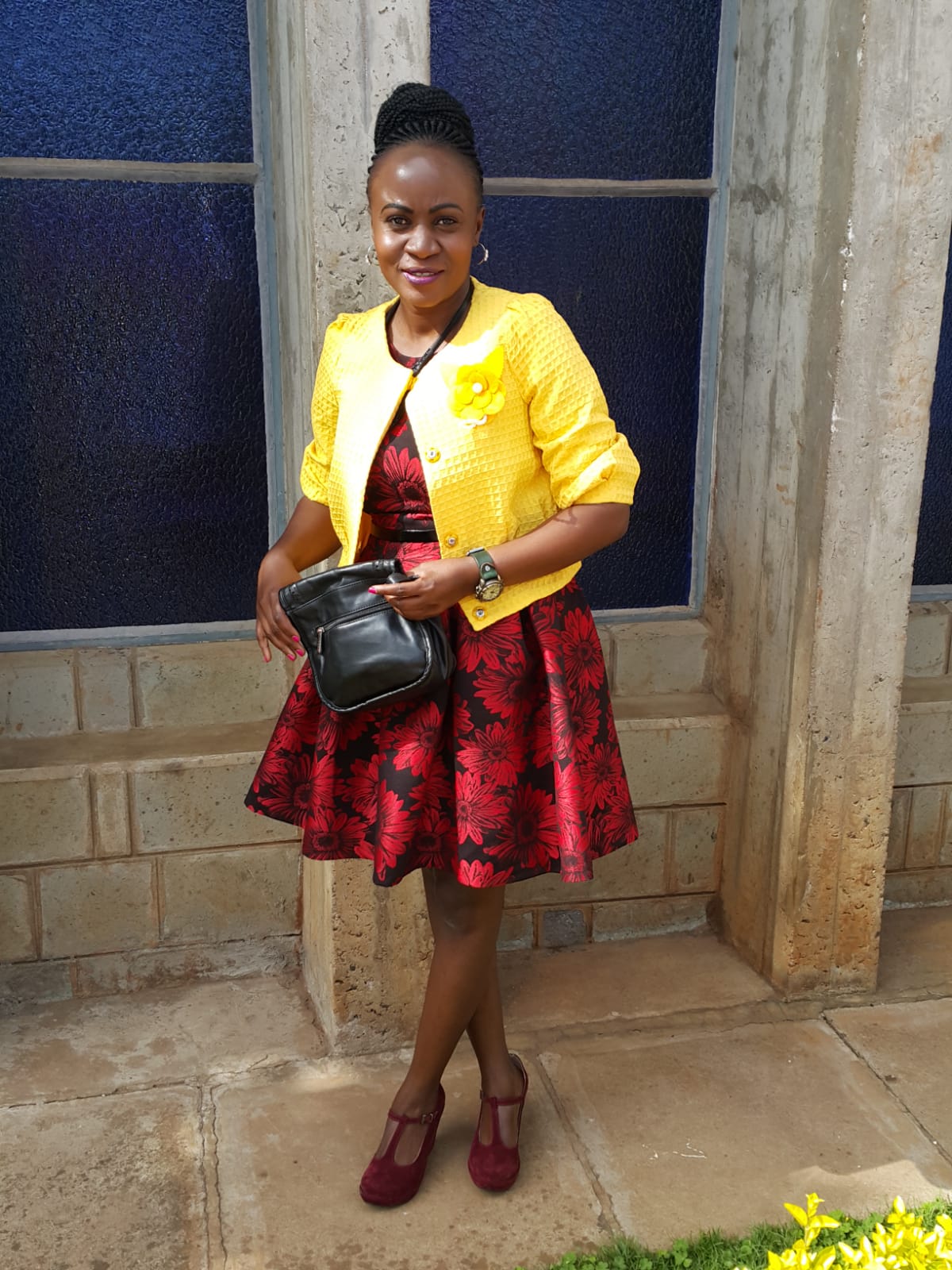 Sheila Mulinya. PHOTO/COURTESY
3. What does the future look like for women in production? Do we have many women behind the camera now compared to when you were starting out? What is your take on leveling the ground? Please share your experience with us.
There is hope! Technological advancements and the internet are promising for women in production. Look at all the YouTubers and Vloggers with their cameras that keep churning tones and tones of great content to the masses. Today many newsrooms have female news directors, but this was not the case before. More women are getting behind the camera and creating great content that is competing evenly with that of their male counterparts.
I am proud of all the women who defy stereotypes in storytelling and fly back home with those international nominations and awards. That says that in the coming days, we shall all share in the piece of cake that will come with a vibrant creative economy for TV and Film producers. We are all leaving an indelible mark on the canvas of local television content creation.
In the course of her work, Sheila has received some awards and global recognitions. These include;
 Ghana Students International Film Festival and Israel Film festival.
 Harvard and Yale; some of her documentaries are research tools on disability in Africa.
 Chicago Film Festival for a short film for kids.
 Durban best pitch for a Documentary Film that she will be producing soon.
 Meeting the pope during one of her assignments in Australia.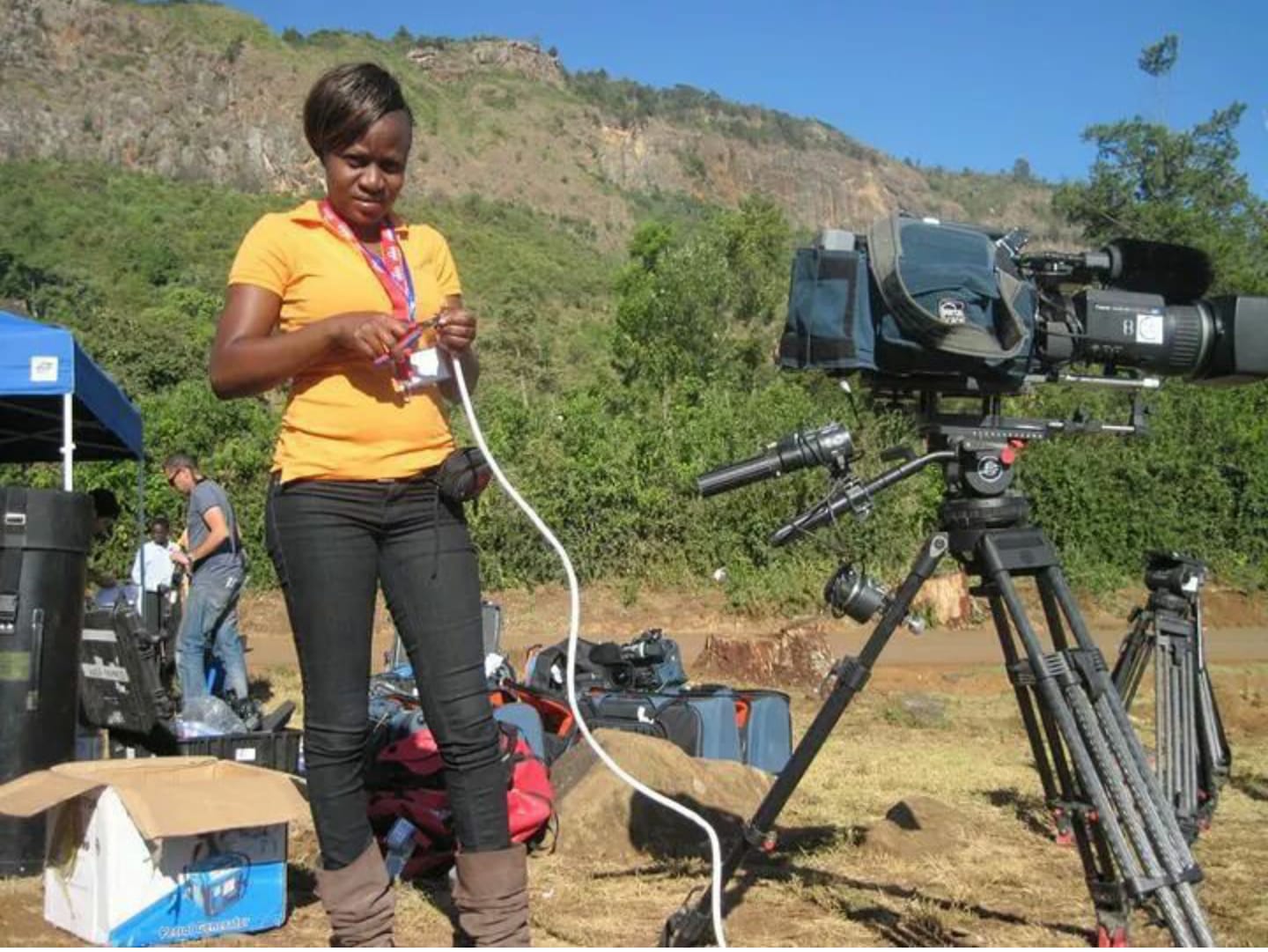 Sheila Mulinya. PHOTO/COURTESY
4. Given an opportunity to re-imagine the world (for women and girls), is there is anything you would change?
Yes. I would change the notion that men are better than women in technical jobs. Given the same level playground, women perform just as well as men. Women are capable and times continue to show us that indeed, yes they are and can be trusted just like men.
5. What role has each of the following aspects played in your career experiences?
• Pursuing your passion. Without distance there is no journey. Had I not followed my passion, I wouldn't be where I am today. I urge all of us to grasp every opportunity to learn something new with zeal and determination. Attempt to unlearn any habits that deter you from improving yourself. Walk out of completed projects with honour and decorum. Renewed contracts have a propensity to join a link that properly connects to a previous connection that worked successfully.
• Forging network. The universe is not an island and none of us has it all. Value your networks as links that will sell your brand and optimize your capabilities. It is in forging great networks that we can have what we do not have. I literally have a fall back plan for whichever need that arises whenever I am engaged in a production thanks to the great networks that I have forged.
• Taking risks. Business persons must be able to have a nose for good opportunities and the tendency to cherry pick engagements that will translate into profits. Take risks however always do a risk analysis first. When the deal is too good think twice.
• Mentorship. For growth to occur, we have to look up to those who have been there before us and transformed what we hope to transform. Walk tall in the shadows of those who inspire you. There is that gratifying element of joy in learning from others.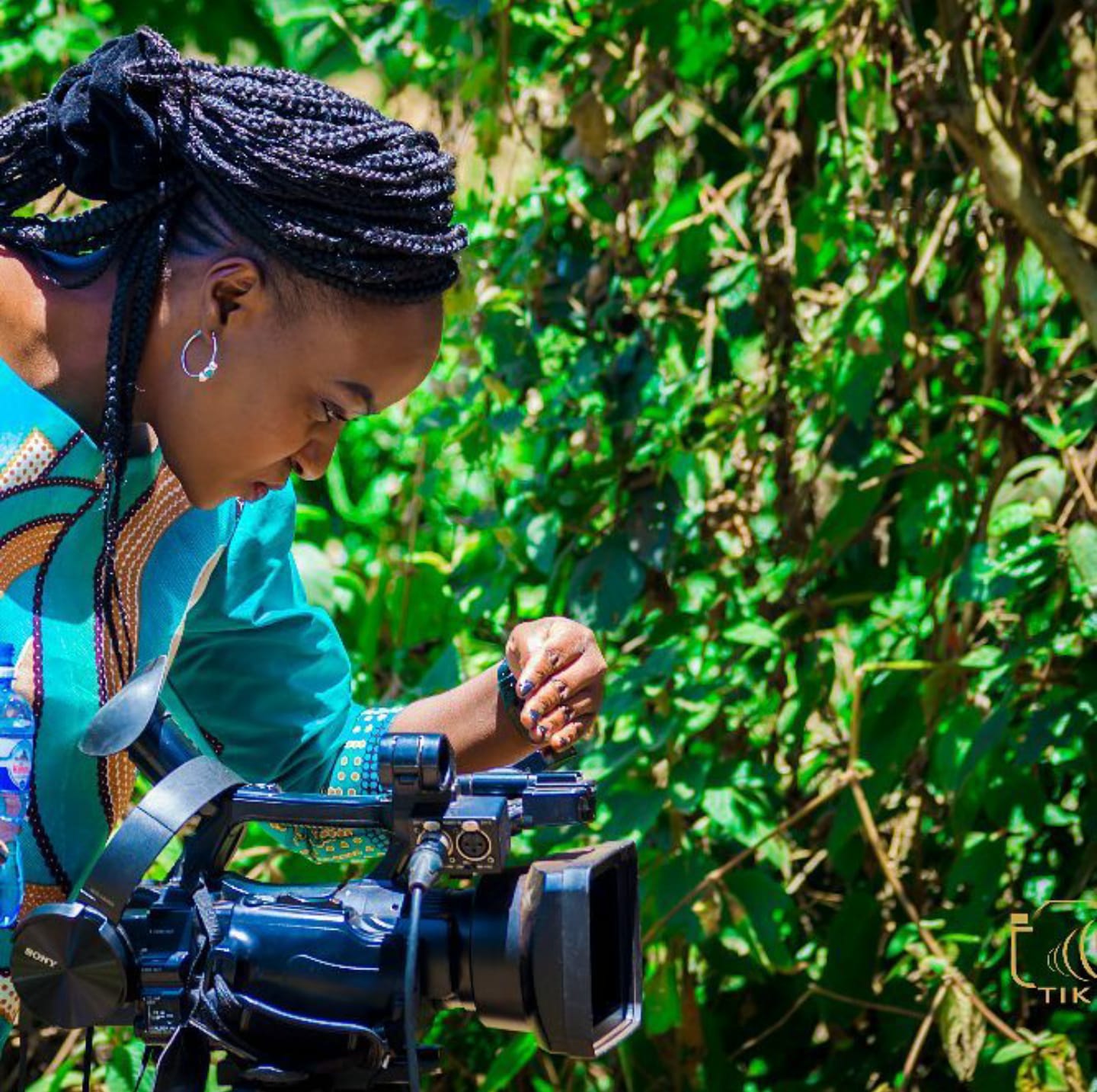 Sheila Mulinya. PHOTO/COURTESY
6. If you were to choose two values that are most important to you that shape the way you work and live, what would they be and why?
I value time keeping, writing and speaking good grammar and hard work. People who keep time and write good grammar will always stick out as neat, professional, and easy to trust. Those impeccable work ethics define and guide me. I don't stop until the job is done and done well. It is a virtue that earns me referrals for new jobs and connections.
7. Any parting shot?
It is appalling that in 2021 as a country we are yet to achieve the required 40 per cent quota on local television content within 2 years of opening the channel and 60 per cent soon after. I don't understand the obsession for foreign content and politics when we haven't even scratched the surface in telling our own stories.
Politics has its space in shaping the society we live in but a creative economy has a lot to offer particularly to the super talented Kenyans while offering job opportunities to the thousands who are training and graduating to join it.
We have a rich cultural heritage that needs to be shared with the world. We might not as a country provide jobs for everyone but I feel that the local television content production sector would cover a lot of these gaps with focus and finances fully invested into it. Let's be wise about how well we want to utilise and optimise the talents that God has bestowed unto us.
Curated by Patience Nyange for Swala Nyeti.