Kenya has received 141,600 doses of the first consignment of the Johnson & Johnson COVID-19 vaccine.
The single-dose administration will ensure that these populations will be fully vaccinated quickly

---
Kenya has received 141,600 doses of the first consignment of the Johnson & Johnson COVID-19 vaccine.

The consignment arrived at the Jomo Kenyatta International Airport on Friday evening.
The Health Chief Administrative Secretary Dr Mercy Mwangangi received the vaccines on behalf of the Health CS Mutahi Kagwe.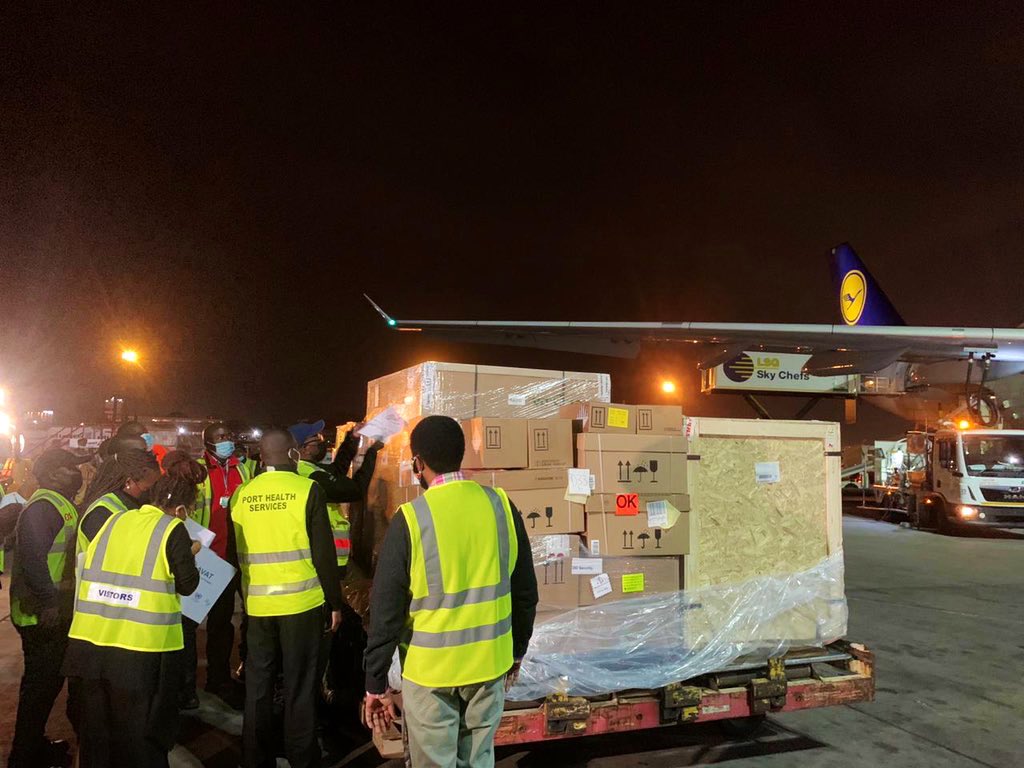 PHOTO/MoH
The Johnson & Johnson vaccine is the third vaccine to come into the country after AstraZeneca and Moderna vaccines.
According to Mwangangi, the single-shot vaccine is expected to be of great utility.
"The single-shot vaccine is expected to be of great utility particularly when reaching the primary healthcare level of the country's health system where the uptake of the vaccine continues to be low," said Mwangangi.
The arrival of the Johnson & Johnson vaccine boosts the ongoing vaccination drive, bringing the government closer to achieving its goal to vaccinate 10 million adults by December.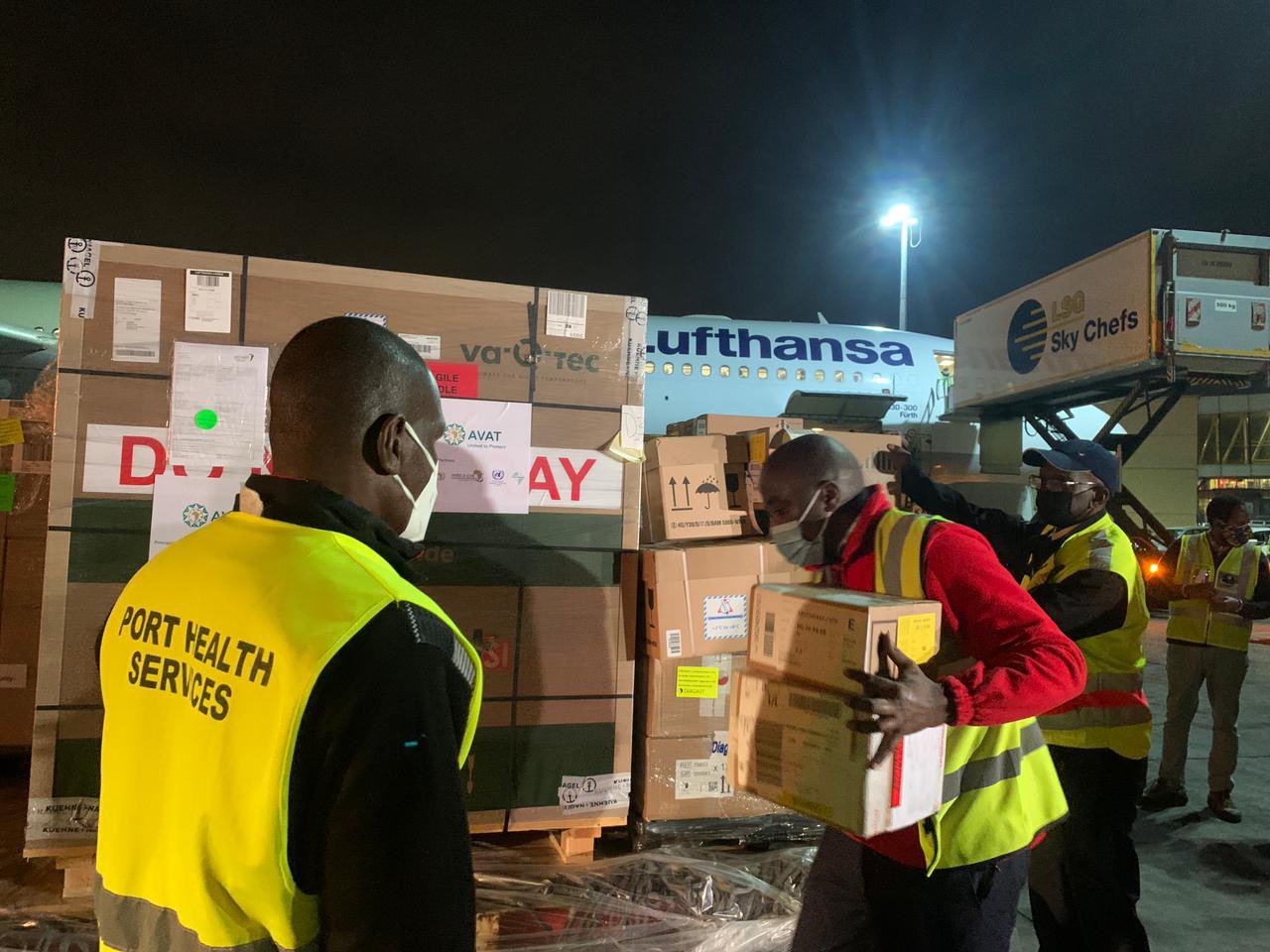 PHOTO/MoH
This brings the total number of vaccines received in the country to 4,211,500 doses.
Mwangangi also said the single-dose vaccine will ensure the speedy vaccination of a larger population.
"The single-dose administration will ensure that these populations will be fully vaccinated quickly," she said.
Another advantage the vaccine has is the fact that it requires fewer logistics and operational costs since its easily stored and can be frozen at -20 degrees lengthen its shelf-life.
So far, 2,809,389 people have been vaccinated, with 2,020,009 of that population having received the first doses while only 809,380 people have received the full vaccination in Kenya.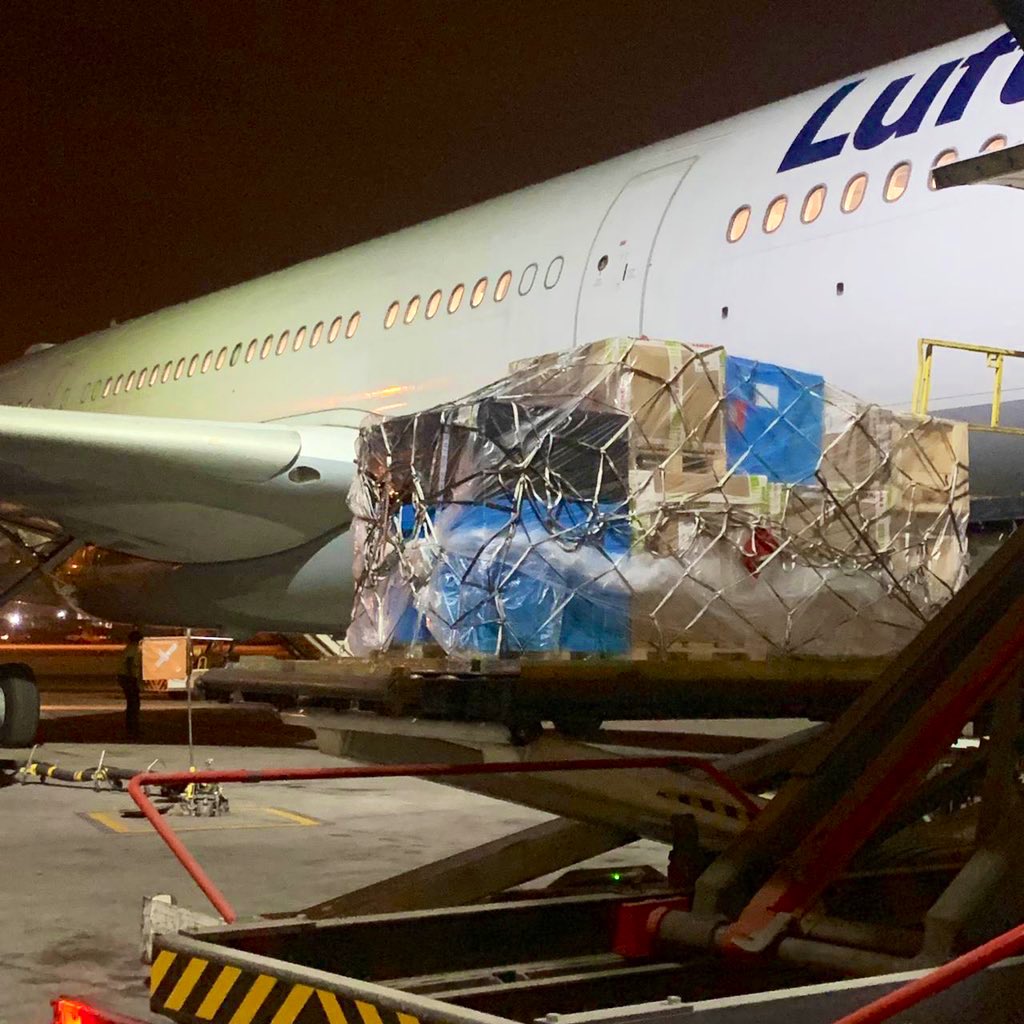 PHOTO/MoH
The number, which is still very low represents only 2.97 per cent of the total adult population.
The government has been urging people to go get vaccinated as the vaccination is done free.