Those who know Agnes Nonsizi describe her as a bubbly woman who brightens every room she walks into with her dashing smile, dressing, presence and brains.

Nonsizi has expanded her talents to be a publicist of repute, a co-founder of Terazo New Media, a tv presenter and now a music business consultant who regularly features on mainstream media.
---
She is a publicist, a tv presenter, an event host, a moderator and an actor, among many others things and has over time become the talk of the town.

Those who know Agnes Nonsizi describe her as a bubbly woman who brightens every room she walks into with her dashing smile, dressing, presence and brains.
"Don't let my exquisite taste of fashion and light skin fool you. I am a village girl, and I love it. I am the firstborn in a family of two and grew up working hard on a farm in Kagongo village, Kiambu County."
Nonsizi says her mother instilled in her and her siblings the value of hard work from childhood.
Growing up in the village, she says, made her a hard worker and a big dreamer as both of their parents raised them until 2007 when their father passed on forcing them to relocate.
"I love entertainment. I've always loved it. This is where I feel alive. With me, there's never a dull moment. I am always very active and energetic. I have always been, even as a child. I took part in drama and skits in church. The music bug bit me when I was very young. I was a lead singer in the church groups and worship team. It is no wonder that I established a career in the entertainment industry."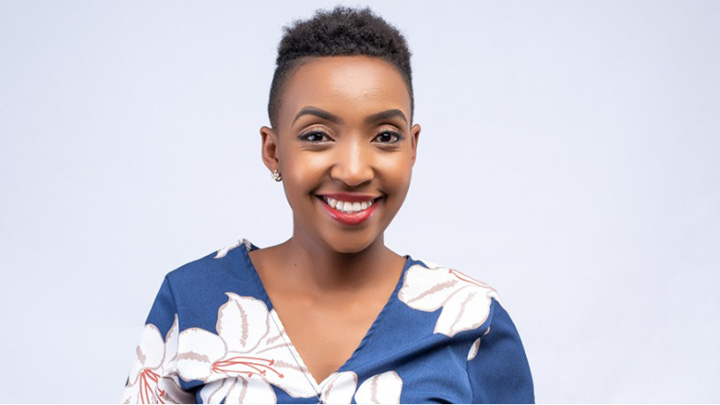 Agnes Nonsizi. PHOTO/COURTESY 
Nonsizi has expanded her talents to be a publicist of repute, a co-founder of Terazo New Media, a tv presenter and now a music business consultant who regularly features on mainstream media.
As a teen, she used to be fascinated by the reality-singing competition Tusker Project Fame (TPF), which featured talented competitors from all the East African countries.
"I dreamt of how I would have loved to be a part of what was going on: the camera, lights, action, music, spotlight and the glamour. All of it!"
Nonsizi graduated with a Diploma in Journalism and Public Relations back in 2011 and initially worked as a receptionist at a media school before joining the music industry.
She started her entertainment publicist career at Link Video Global, then transitioned to the famous Ogopa Deejays outfit, then Taurus Music before settling at Pine Creek Music.
"In 2016, my partner and I founded Terazo New Media. He conceptualised the idea when he realised there was a need for more entertainment publicists in Kenya. He had the vision; I had the contacts and the networks I had built in my five-year work experience in the industry.
"My previous record labels exposed me to all aspects of the music industry, including its business side. I am not just a publicist, I have knowledge in audio and video production, branding, managing and monetising an artiste's career. I do consultancies for musicians looking to monetise their trade."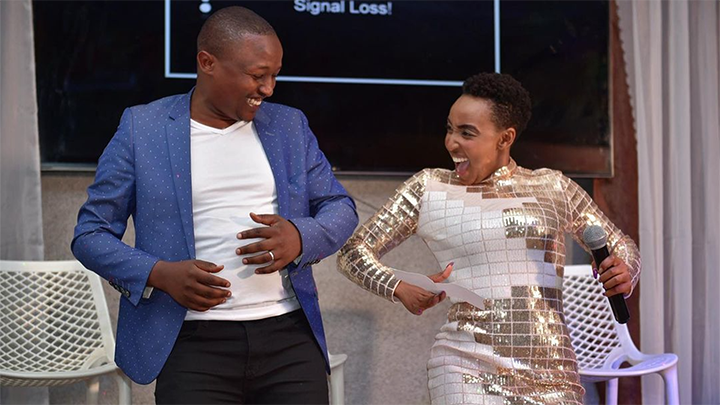 PHOTO/COURTESY
She landed into the media industry by chance, but it is a chance she cherishes each day.
"Her entry into the media was unplanned, now I look back, and I believe I was born for this. I was meant to do this. Radio was my first love, and I still long for the day I will be back behind the mic. When I was young, I remember being intrigued by radio hosts like Waithera Muithirania and Gathoni Muchomba, whose broadcasting styles I admired.
Nonsiszi has a good command of her vernacular language Kikuyu, and she honed her skills while waiting for a door to open itself in the media industry.
"When I first got full-time access to a studio, I recorded many demos in Kikuyu. I shared them literally with everyone I knew on vernacular radio, on my social media pages and on the sound cloud too. Somehow, this initiative opened some doors. Kwa hii maisha, lazima ujitume."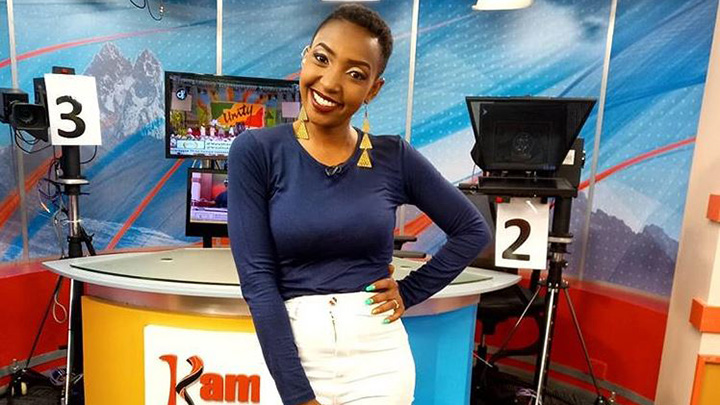 Agnes Nonsizi. PHOTO/COURTESY 
In 2015, ahead of the launch of Kameme TV, the station held auditions for tv presenters and she finally saw the opportunity she was waiting for to shine.
"I showed up with my demos, which came in handy because I could fluently read and speak in vernacular. A year after the auditions, Kameme hired me, and I went on air in April 2017 as the host of a reggae show – Cia Reggae."
The task would prove daunting at the initial stages given she had little knowledge of reggae music apart from the few tuned she listened to when her late father would play them.
Nonsizi says the words as her saving grace, "If somebody offers you an amazing opportunity, but you are not sure you can do it, just say yes – then learn on the job!"
"So, I took up the challenge and embarked on a research journey to understand reggae music and the artists. Within no time, I was shining at my role."
So, what has she learnt during her stint as an entertainment publicist?
"Being an entertainment publicist is very exciting because of the adrenaline rush that comes with it. The job entails being in charge of the artiste's project release, including coming up with a release strategy, releasing the music project, doing media promotion and also handling any crisis that may come up."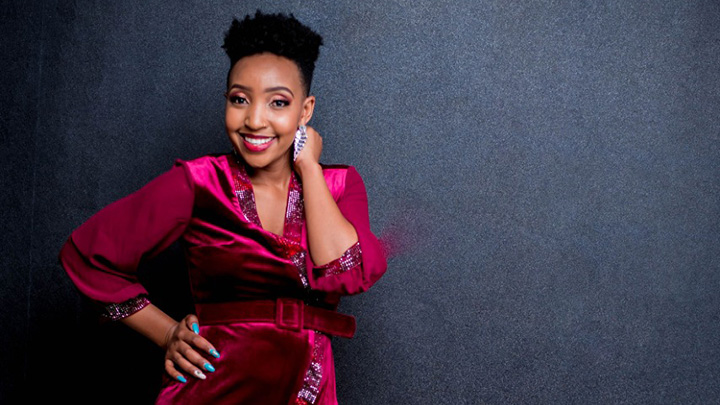 Agnes Nonsizi. PHOTO/COURTESY 
She believes the music business in Africa has grown tremendously in the past few years, and artistes now appreciate the role of a music publicist in growing their brand professionally.
Nonsizi, who has become a regular feature on Citizen tv's morning show hosted by Willis Raburu, has operated a publicist company for the last five years.
She shared a few key lessons she has learnt so far, her biggest achievements and events which have shaped her career path.
• Structures: It's very important to have this from the onset. In the first few years of operation, my partner and I lost many business opportunities because we were not business ready.
• Be patient: The music business at large is not for the faint-hearted. It takes a lot of work and patience for your efforts to yield results. Launching an artiste, introducing them to the media and fans, seeing them become stars and earn from their craft is very satisfying. 

 "Some of our success stories include working with Band Beca from scratch and seeing them become Big Break Artiste in Coke Studio in 2017. That was an amazing moment. And then we have Guardian Angel, who won the Artiste of the Year Award in the 2018 Groove Awards ceremony, which was a proud moment for us as a company.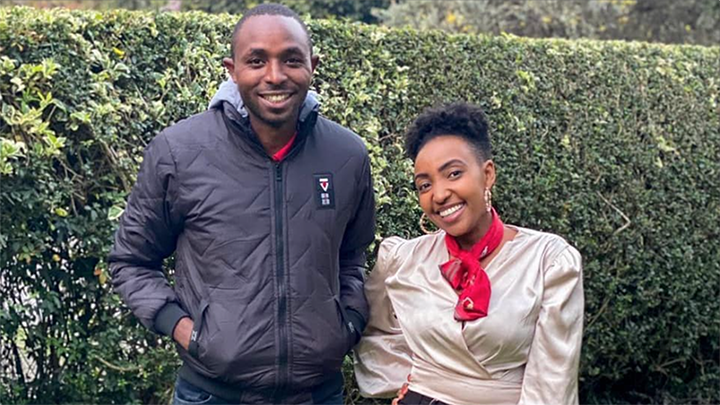 Agnes Nonsizi and Jeff Kuria. PHOTO/COURTESY 
"The tremendous growth of our client Otile Brown to become one of the best musicians in East Africa is a great highlight too. We managed him between 2017 to 2018."
As a company, they have learnt to celebrate each time they successfully conclude a project.
"I have since learnt to celebrate the wins no matter how small they are; they keep us going on during challenging or tough days."
So, what are the biggest hurdles publicists face in Kenya, according to Nonsizi?
"The greatest challenge is the constraint of finances. The music industry has no proper structures, and the artistes don't make money as they should. They often overlook engaging a publicist not because they do not see the importance but because they do not have a budget for it."
She advices creatives to speak in one voice and lobby the government to pay more attention to the entertainment sector as it plays a crucial in developing the Kenyan economy.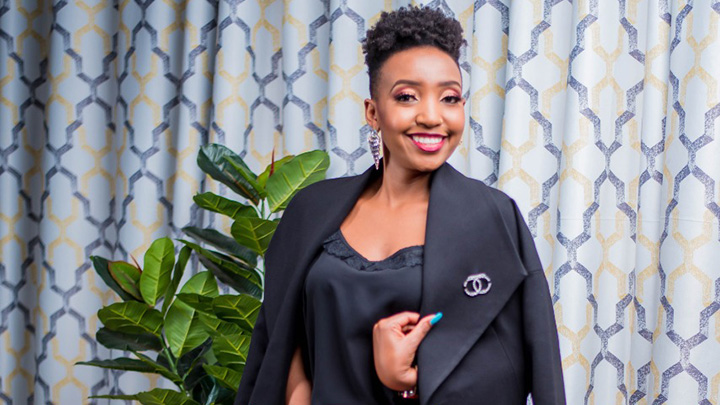 Agnes Nonsizi. PHOTO/COURTESY 
She says this will help revolutionise the entertanment industry and attract more investment.

Nonsizi has a word of advice for young women seeking a career as entertainment publicists and the other opportunities that abound as more investors develop interest in creatives:
• Professionalism. Be professional at all times in your dealings with clients. It will earn you great respect, reduce conflicts and give you a positive brand reputation.
• Increase your knowledge. Always strive to grow your knowledge through reading and researching the industry. Find out what your competitors are doing, and check out the latest innovations in the industry. It gives you an edge in a competitive world.
• Have a portfolio. This may mean taking up a lot of jobs strategically, especially when starting out in order to grow their portfolio and expertise. The business is not all glitz and glamour as it looks; it is about putting in the work. A portfolio allows you to show and tell of your skills and expertise.
• Patience is a necessary ingredient. As a publicist, your currency is the contacts, networks and relationships you build over time. Creating them takes time; it is not an overnight process, but you need to be intentional about it.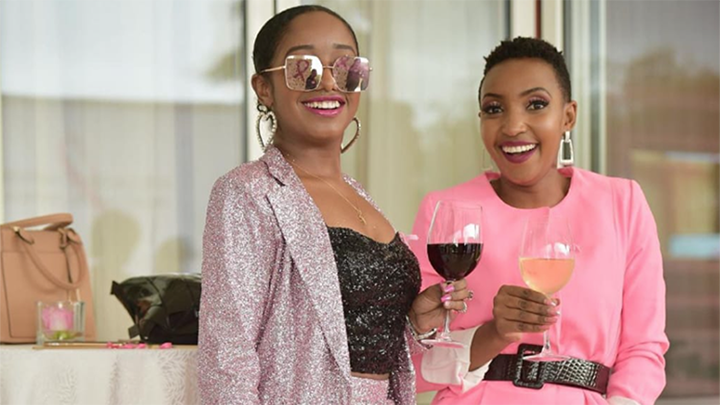 Agnes Nonsizi and Anita Nderu. PHOTO/COURTESY 
Nonsizi also shared what it meant to become a Zuri Award winner in 2019.
"In 2019, I was voted as the Zuri Awards Winner (Media Category) for my exemplary work in media and entertainment. It felt good to win, to be appreciated and recognised by the whole industry. It sends a message to the women coming behind me; it is possible to rise to the top without having to use unconventional means. In 2021, we are proof enough that women can work hard and build a name for themselves. We have enough examples out there."
Here are the two key values that have shaped the life of the village girl who loves to dance:
• Consistency: It helps me to make mistakes, learn from them and eventually become the best I can in my craft. I am a product of the many mistakes I have made along my journey.
• Excellence: No matter how small the job is, I give it my all because sometimes it determines if I will get my next job or not. In media we say, you are as good as your last story.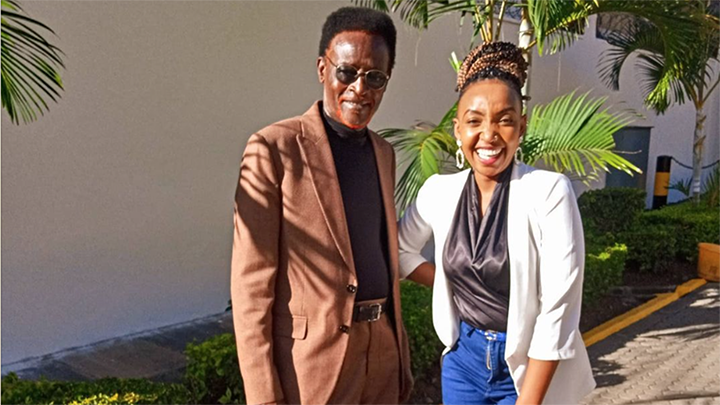 Agnes Nonsizi and Freshly Mwamburi. PHOTO/COURTESY 
How does the multi-talented passionate woman describe herself and how do others perceive her, according to her?
"I am loud and energetic. I laugh a lot. I love music and dancing; I would be a dancer or a musician in my other life. During my 30th birthday, a close friend described me as a ray of sunshine; every time I walk into a room, I brighten the place with my presence."
If she met her 25-year-old self, what would Nonsizi tell her?
"Please don't be so hard on yourself; take it easy. Be at peace and trust the process. As long as you are putting in the work, everything will fall into place. I have come to understand that brands are not built in a day, it is a journey, and the best thing you can do is enjoy it. Forgive yourself for the mistakes you have made, take the lessons with you and learn. Tomorrow is another day."
Indeed, tomorrow is another day. Keep shining and keep winning Nonsizi!