Over 6,000 women participated in the 3rd Edition of BIC's 'Mama ni Mwangaza' workshops on efficient use of flames held within and without Nairobi.

Participants from seven women chamas awarded Sh90,000 to support community projects.



---
Stationery manufacturer BIC has awarded seven groups of women 'chamas' Sh90,000 to support their various initiatives in their respective local communities.

The cash awards came as BIC concluded the third edition of its women empowerment program among Kenyan communities dubbed 'Mama ni Mwangaza.'
The event was held at the BIC East Africa headquarters at Kasarani in Nairobi with representatives from BIC as well as various women chamas involved in the program.
BIC launched 'Mama ni Mwangaza' in 2020 and held workshops for women to create awareness in local communities on the efficient and safe use of flames.
The trainings also equipped participants with adequate information to assist them make informed decision on financial and environmental matters in the respective communities.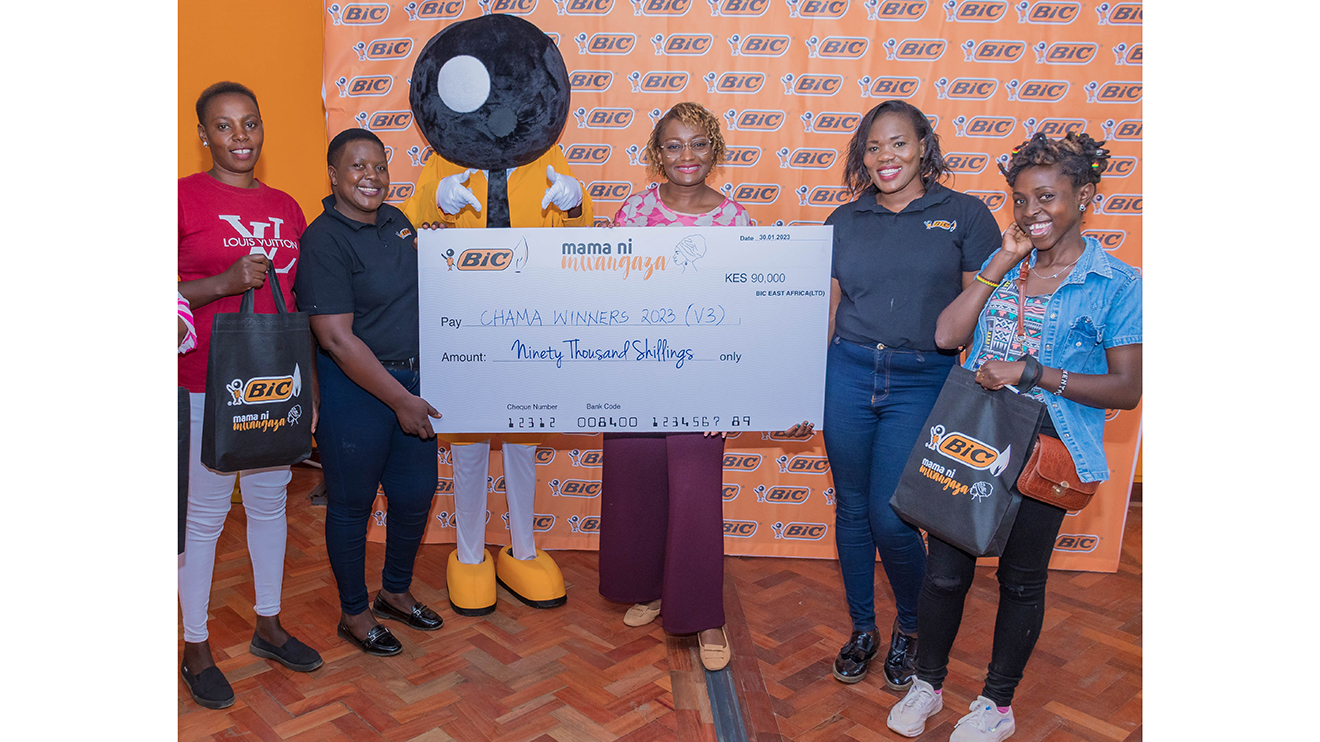 The educational workshops also equipped the women to create further awareness in their respective localities and receive cash rewards to support their community projects.
The initiative has directly and indirectly reached more than 8,000 women and more than 6,000 women from 160 chamas within and without Nairobi participated in the 'Mama ni Mwangaza' workshops in 2023.