President Uhuru Kenyatta held a luncheon meeting with all the Principal Secretaries (PSs) on Thursday.
The president thanked the Principal Secretaries for the successes they have achieved so far by his administration

---
President Uhuru Kenyatta held a luncheon meeting with all the Principal Secretaries (PSs) on Thursday.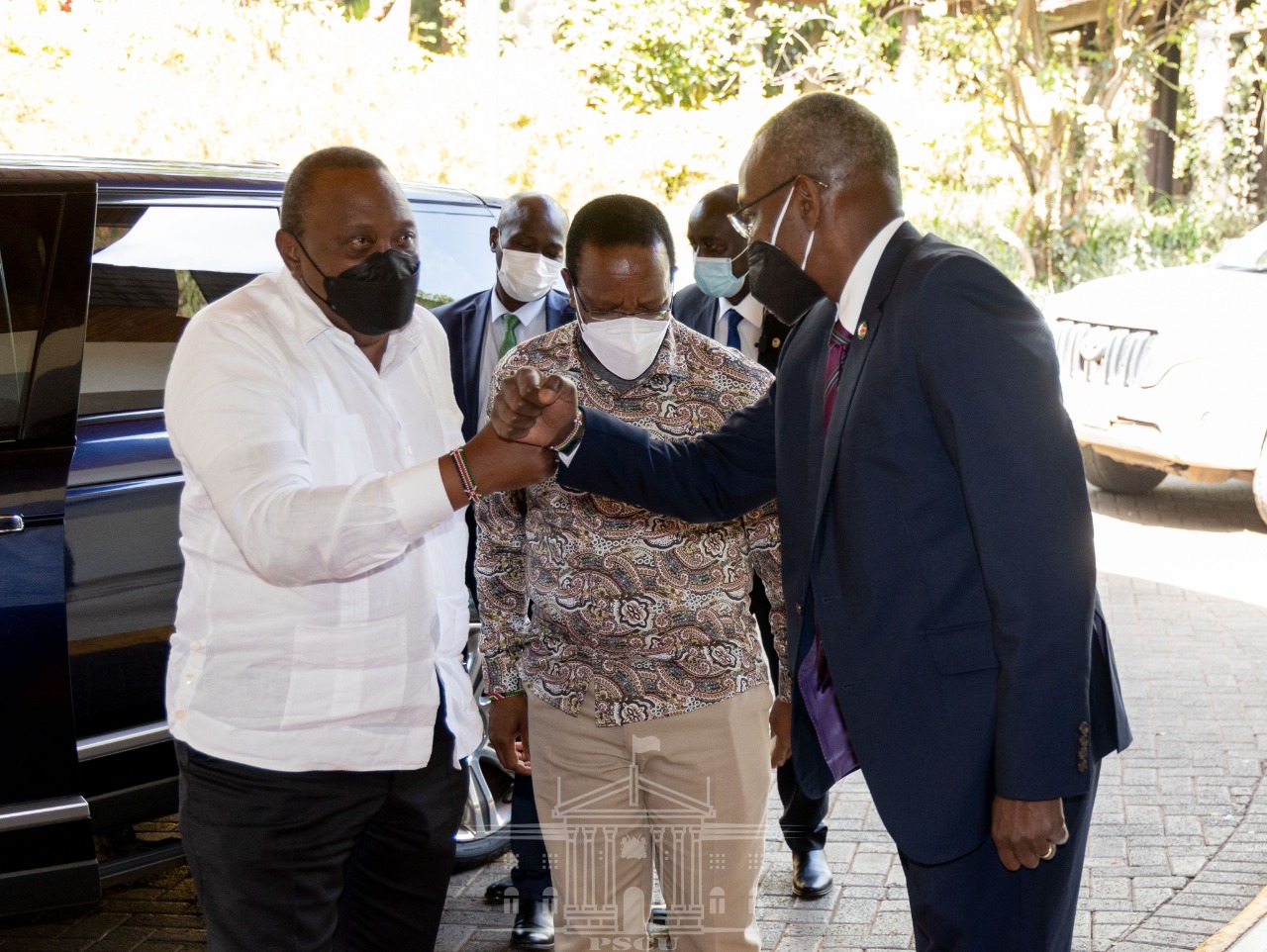 PHOTO/PSCU
The meeting discussed the progress of National Government projects.
The PSs were led by the Interior Principal Secretary Dr Karanja Kibicho, the Chairperson of the National Development Implementation Technical Committee (NDITC).
Karanja Kibicho. PHOTO/PSCU
The PSs assured Uhuru of their commitment to ensuring that the ongoing projects in their respective State Departments are successfully delivered.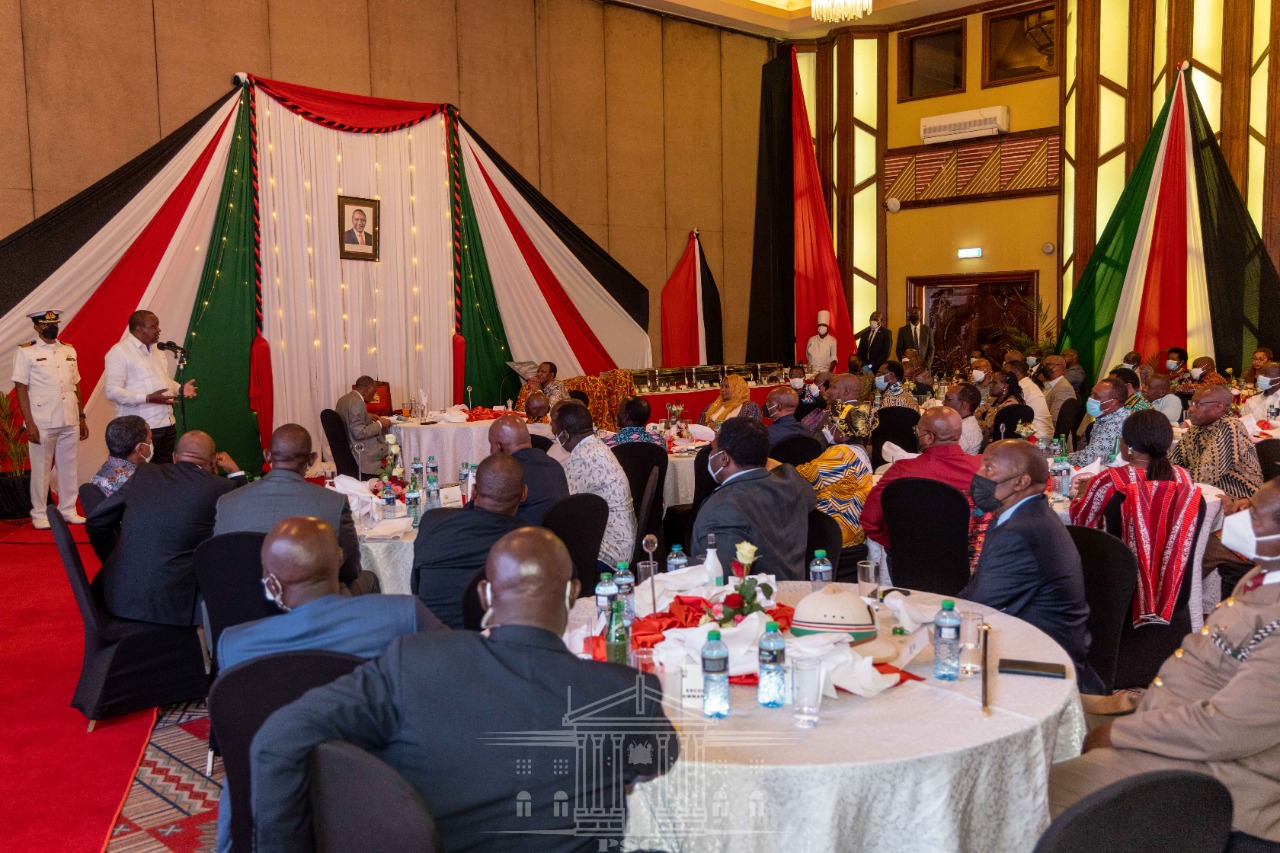 PHOTO/PSCU
The president thanked the Principal Secretaries for the successes they have achieved so far by his administration.
He urged them to ensure all pending government projects were fully implemented.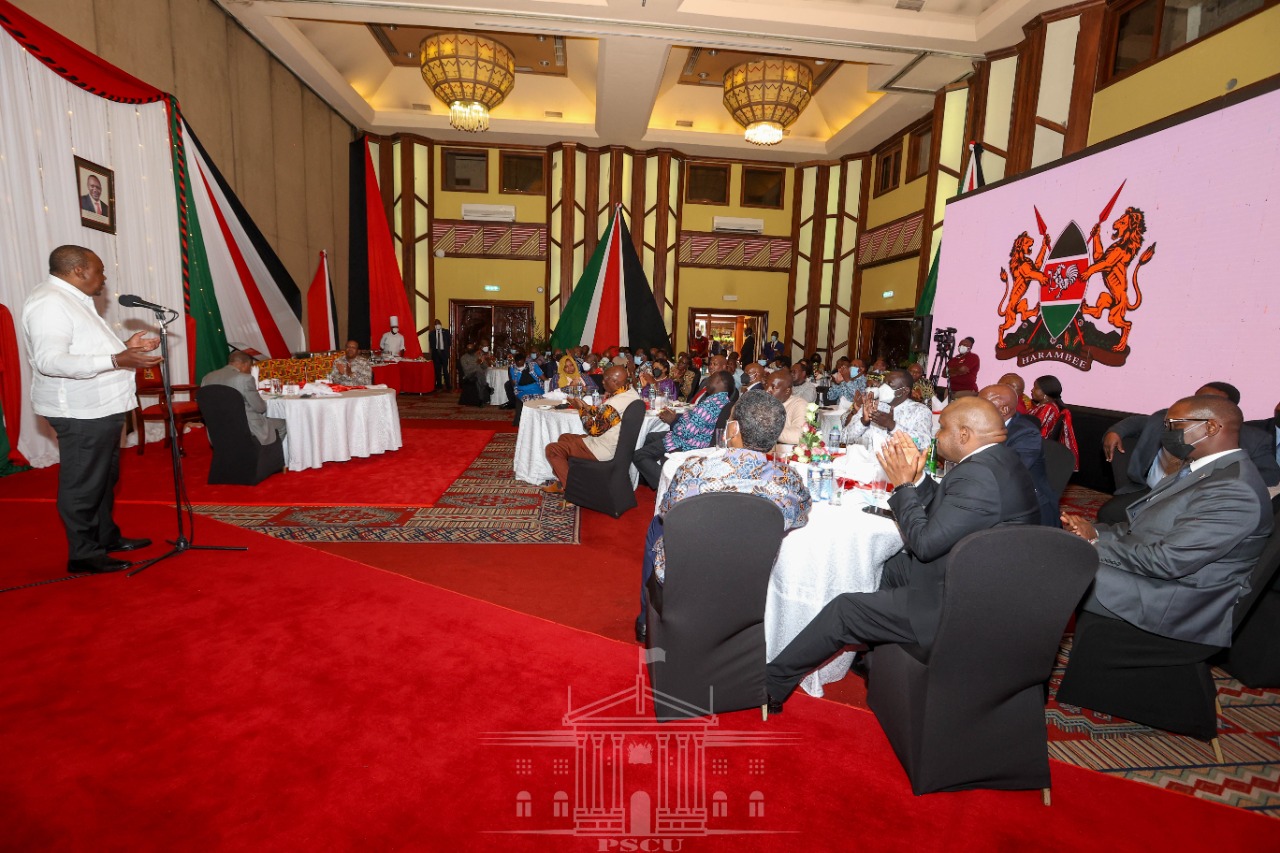 PHOTO/PSCU