Nancy Marangu is an expert in matters policy and entrepreneurship. She is a strategic advisor, trainer, communicator, and writer.

The intrinsic reward is the satisfaction that I get from reading people's journeys into who they are today.  

I envision a budding film industry with not only a harmonized regional ecosystem but also an industry that advocates for climate justice.




---
Nancy Marangu is an expert in matters policy and entrepreneurship. She is a strategic advisor, trainer, communicator, and writer.
She says her purpose and passion is to translate policy into bankable projects to enhance transformative change. Nancy strives to translate policies and reports that she reads into either published articles or project proposals. She describes herself as a creative and curious explorer.

Nancy is one of the volunteers under #KenyaWomenSeries alongside Esther Kiragu whom we will feature in two weeks' time.147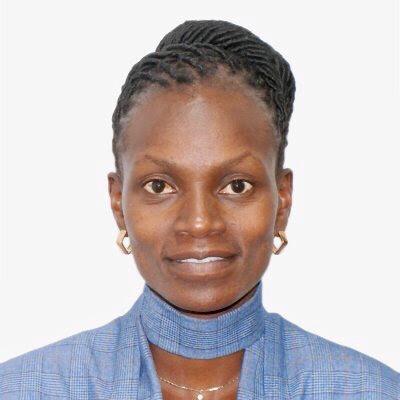 Nancy Marangu. PHOTO/COURTESY

1. Briefly introduce yourself, who is Nancy Marangu?
I am a creative and curious explorer, passionate about breaking down policy documents into projects. I once attended a COMESA conference attended by heads of state and really gained valuable insight. On my way back, I penned down an opinion article: COMESA states should plan for an integrated regional film ecosystem which was published in the Standard Newspaper. This was the genesis of my writing journey. 
I am a strategic advisor. This is a role that has been imposed by friends who have severally called on me to guide on strategic direction for their organizations and businesses. Thanks to the United Nations Institute for Training and Research (UNITAR) and the World Bank learning portal that provide multi-sectorial courses, my knowledge base has been enriched and I have equipped myself with requisite aptitudes. 
I love to read Op-eds. This has been very instrumental in managing my mental health and wellness. I write for leisure, on climate change, technology, inclusion and film. 
I am also a lecturer. I have had a brief stint as an adjunct lecturer at Nazarene University.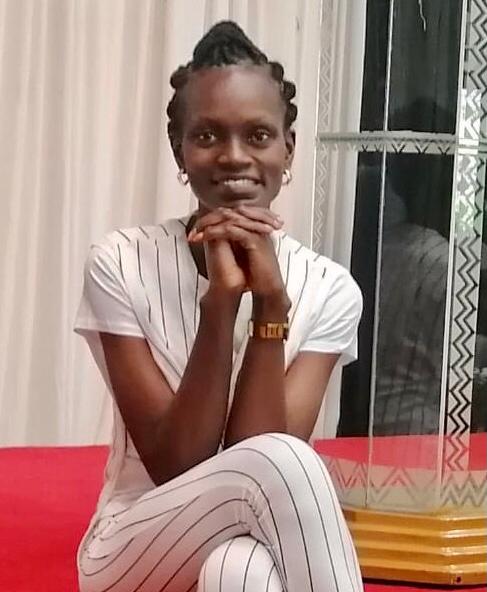 Nancy Marangu. PHOTO/COURTESY
2. You have taken up managerial roles in your career. Talk to us about being a successful manager.
It has taken teamwork, being adaptable, and versatility to learn. These experiences, among many others, always take me back to where I began my career journey, the Kenya Police Service where I was taught by my supervisor to embrace the can-do attitude.  
"The toughest course in life is to conquer self. Most often, our personal beliefs, assumptions, and stereotypes chain us to our preconceived worlds that impede progression. Unplug from these chains, allow yourself to embrace holistic attitudes, adjust your worldview, and reset your focus. Once you do so, you will manage to conquer yourself and your spheres of influence while building impactful worlds within our jurisdictions."
I believe there is pride in impact and transformative change. I am a transformative leader who believes in the power of empowerment and enlightenment. In my opinion, it does not matter who gets the recognition, what matters to me it's the results; it is done well. 
I don't know it all; I thrive in learning. I am not scared of asking questions. This has enabled me to build more relationships and learn effortlessly. 
Invest in personal operational systems- people, passion, purpose and planet. Be deliberate to imprint a signature of authenticity as a professional. Be empathetic; help people indiscriminately.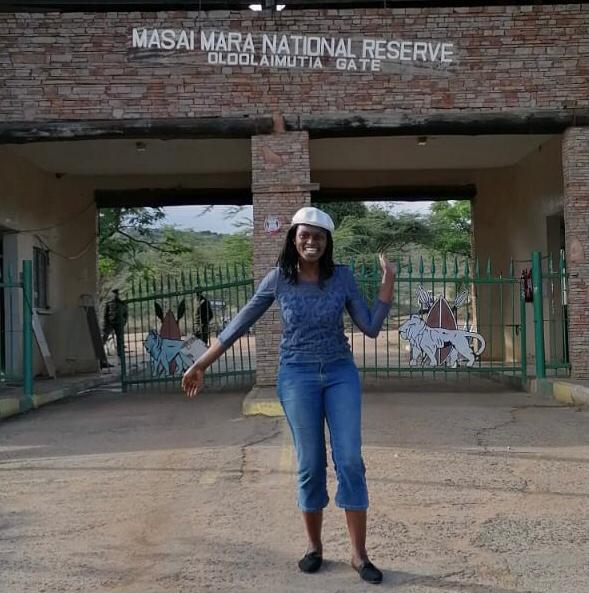 Nancy Marangu. PHOTO/COURTESY
3. Paint a picture for us about your volunteer journey including your experience as a volunteer for #KenyaWomenSeries
I am a Board Member at Ukarimu Ministry Trust – which empowers all and sundry with life skills. I have served on the board since 2011. We have graduated over 200 students. I am delighted to have assumed different roles from being the treasurer to an assistant treasurer and now the representative of the alumni.
#KenyaWomenSeries, a weekly initiative that profiles powerhouse Kenyan women. I serve as an editor. Asked of my vision for KWS, I envisage a network of international women who will create a global mentorship platform for younger women, to instill them with professional acumen as they transit from learning institutions to the competitive job market.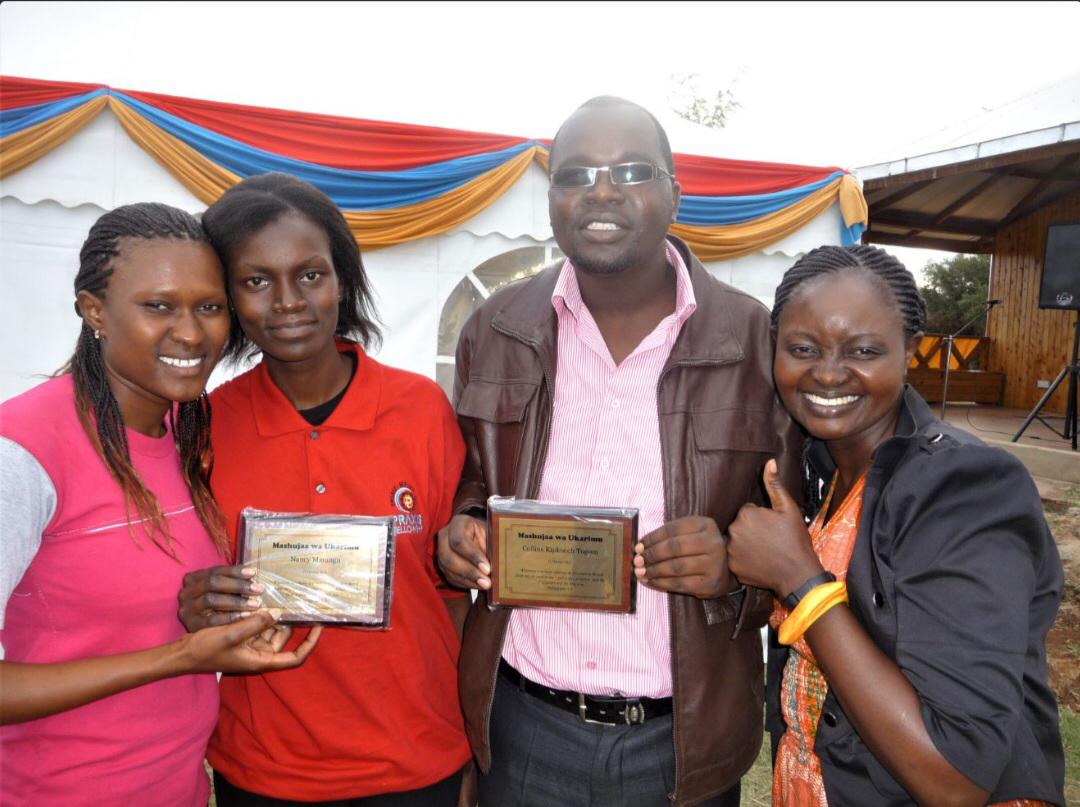 Nancy Marangu. PHOTO/COURTESY
4. Any lessons from the women you've profiled so far? 
Out of the 48 phenomenal women we have profiled, I have learnt there is no rulebook to success. Design your own rules. Everyone's journey is different and unique, however, the only constant is your purpose, vision and goal. 
The outstanding principal that everyone spoke about is people- they were mentored and are mentors; they leverage on team synergy.  
The power of social capital- It works only when an individual allows it to work. Importantly, every life experience does not have to be monetary. Plug-in where your heart leads you. 
Teamwork is our drive. We achieve more when we embrace diversity, working as a chain and agreeing on who does what and when. Our MoU indicates that our readers/audience are waiting; we must deliver yet another profile. Each week, we look forward to reading new profiles while thanking God for renewed strength.  
The intrinsic reward is the satisfaction that I get from reading people's journeys into who they are today.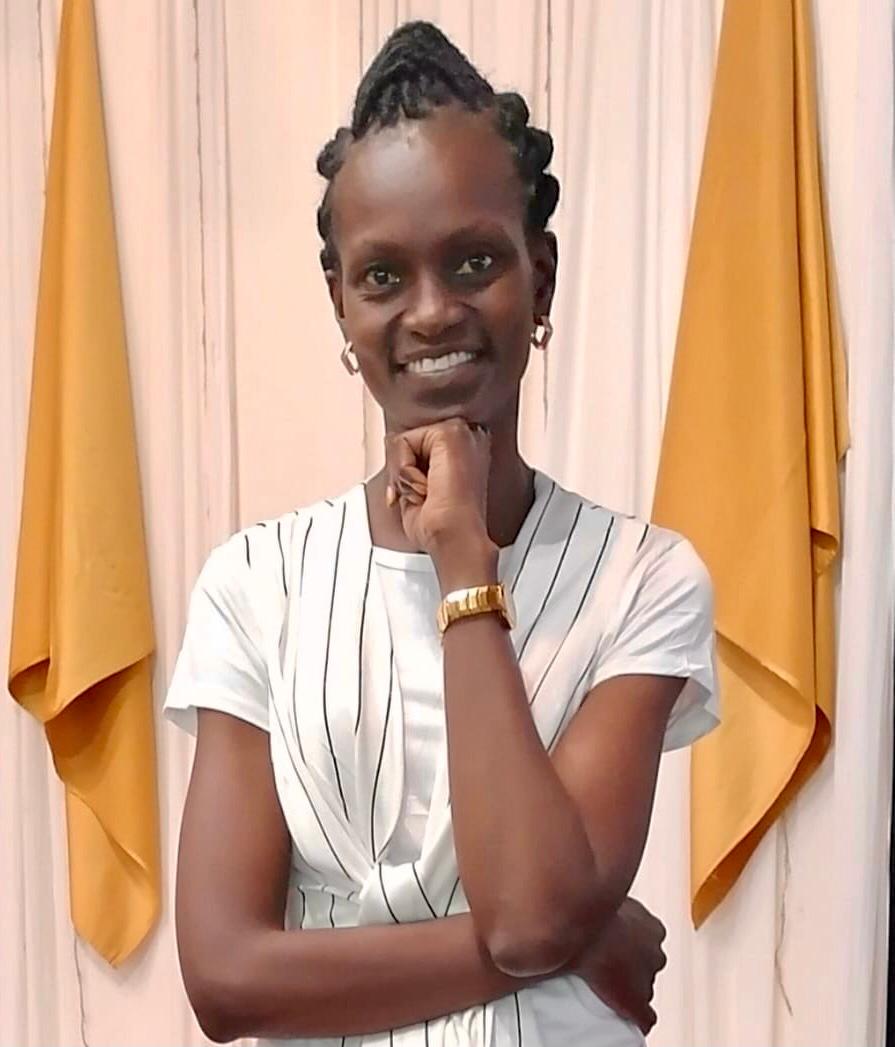 Nancy Marangu. PHOTO/COURTESY
5. Talk to us about your experience with the 48 profiles you've edited so far. Which profile stunned you the most?
As an inclusion advocate, two profiles that shocked me include that of Crystal Asige and Judy Kihumba.
a). Crystal has shattered the glass ceiling to living her passion in music. She has created awareness around the intersectionalities of being a young, black-African, female entrepreneur and leader with an invisible disability. She is not deterred in any way to create an inclusive world for persons with disabilities through music. 
Despite admitting that the challenges of exclusion are real, she has journeyed through the music industry to show the world that anything is attainable for anyone who is passionate and resilient. She is a testament that everyone requires an equal chance in life.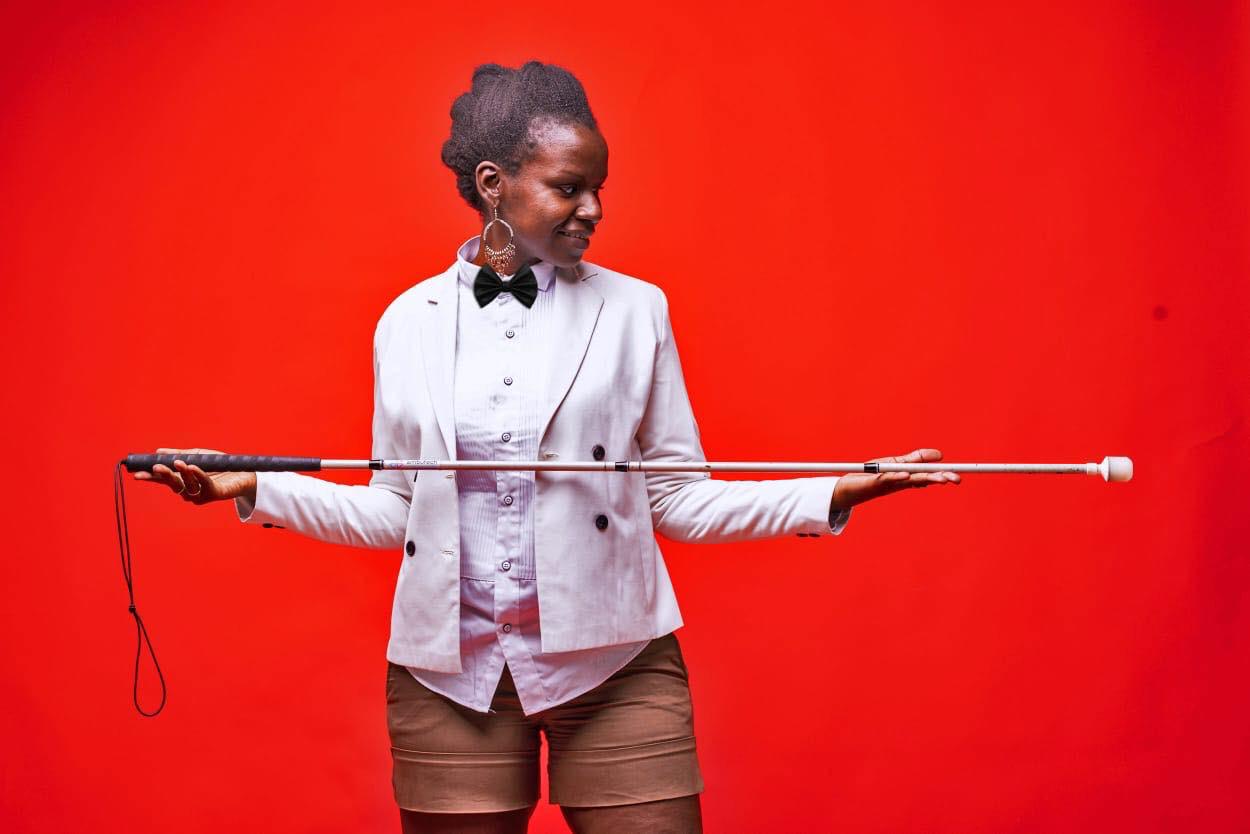 Crystal Asige. PHOTO/COURTESY
b). Judy Kihumba is making information accessible to people who are deaf through the provision of sign language interpretation services. In my perspective, sometimes we get lost in our own cocoons and forget that there are those amongst us who cannot access what ordinarily everyone thinks is a right. 
Therefore, it's only kind to be deliberate to translate information into other readable formats to promote equal and inclusive information access. I realized that product and service providers also have opportunities to rethink their business models and make them more inclusive.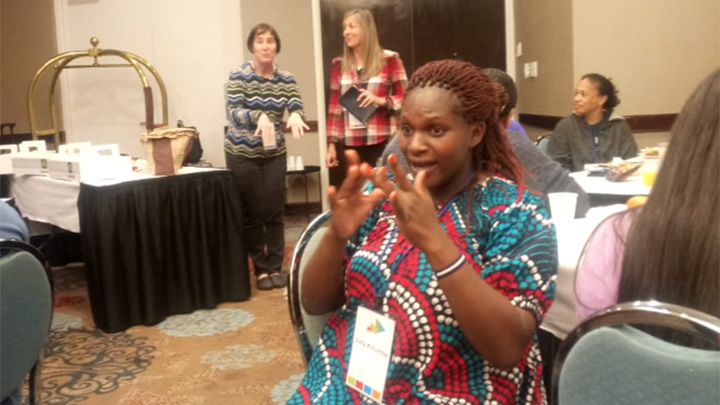 Judy Kihumba. PHOTO/COURTESY
6. You are among the Young African Leaders STG African cohort and the African Civic Engagement Academy (ACEA)? Kindly tell us more about it? 

These are exciting opportunities to learn more about regional policies. Fellows of the Africa Programme are imparted with knowledge on strategic policy areas relevant to transnational governance. 
The focus areas of the programme are crucial to delivering sustainable and locally owned development in African countries and contributing to the effective implementation of the Africa-EU partnerships, the African Union's Agenda 2063, the African Continental Free Trade Area (AfCFTA), and the Global Compact for Migration. 
What is more, I am honoured to be part of the 2021 cohort for the ACEA being facilitated by the University of Georgia, United States of America. 
All of us have many chances in life, but we must live like an all-weathered tree, pruning unproductive habits and vices that impede progression. We must strive to keep sprouting like branches by upholding our values and virtues.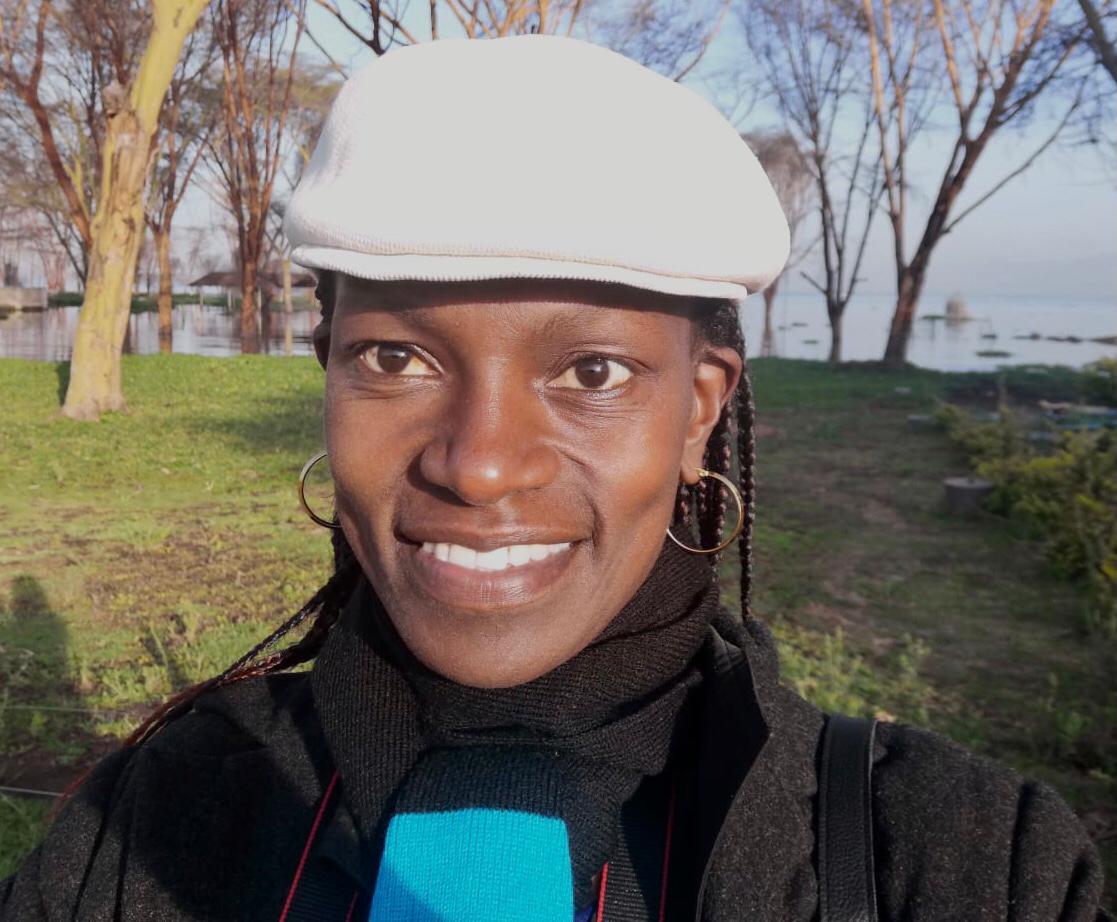 Nancy Marangu. PHOTO/COURTESY

7. What do you do to recharge and remain true to yourself?
As a transformational advocate, my friends and I have our corporate social impact initiatives. As climate and inclusion advocates, we identify learning institutions for students with disabilities and support them. Furthermore, we provide technical support for women-led self-help groups to be socially and economically independent. Our goal is to ensure that persons with disabilities are empowered and provided with basic amenities that will go along well in eradicating rural poverty. I love nature and I enjoy travelling and hiking.  
Throughout my life, I have learnt that life is the only exam without a standardized marking scheme; giving everyone the free will to develop personal policies and strategic plans (marking schemes). Review them constantly to ascertain if you are still on course. Some terrains are steep, giving one the reason to want to seat and give up! But resilience dictates one must keep going. Make every moment counts. Turn every fear into treasures of lessons that catapult and stretch you to stay on course at all times.
8. If you were to choose the two most important values that you live by and keep you grounded, what would they be and why?
Patience: God created everyone uniquely and working with a diverse audience presents me opportunities to appreciate individual strengths, attitudes and accommodate weaknesses. Learning to be patient through life is a course on its own. The Serenity Prayer is my guiding principle here. 
Humility: I am a product of God's divine provision and grace. I am mentored, have networked, and socialized with great men and women who have opened doors for me into spaces that ordinarily I would not reach. One constant word I have heard from all of them is humility. It is priceless to respect and treat everyone with equity.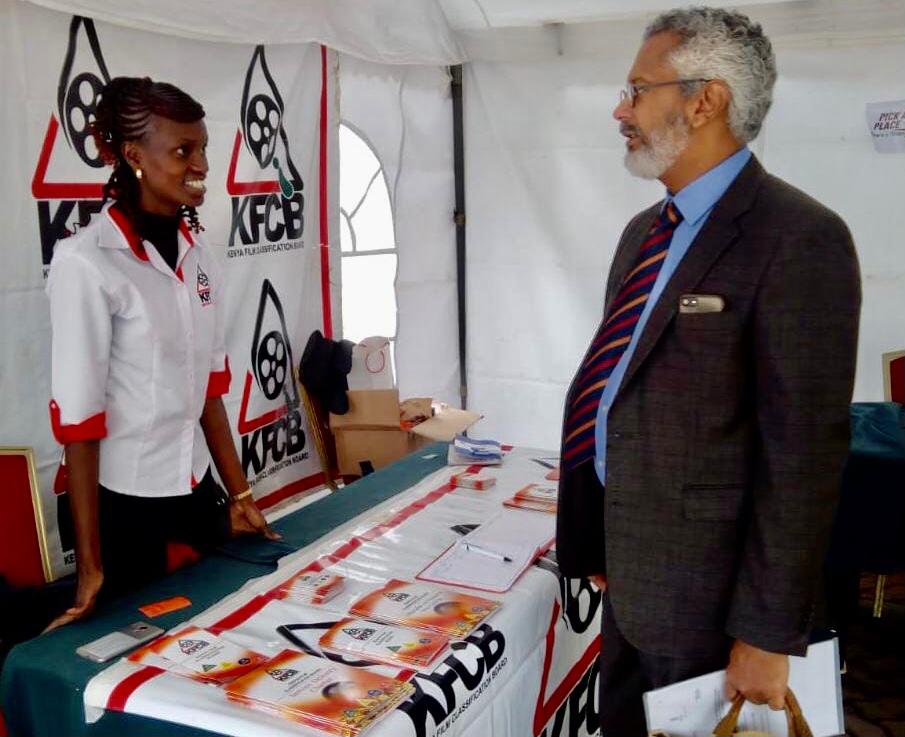 Nancy Marangu. PHOTO/COURTESY

9. Any parting shot?
I envision a budding film industry with not only a harmonized regional ecosystem but also an industry that advocates for climate justice. Without a doubt, the creative arts industry can contribute to the attainment of Kenya's Zero Net targets. 
I look forward to seeing the representation of the film industry at COP27. Having read McLean Sibanda's book; Nuts & Bolt, I am seeking to answer: What is the place of communication, film and policy in the wave of emerging technologies. What space is being provided by these technologies and who will tap into the spaceship?
One of my guiding mantras in life is; "Allow your mind to flow like a river, to invoke creative and sometimes complex ideas that teams can conceptualize into projects or solutions. Strive to do your best at all times"
Curated for Swala Nyeti by Patience Nyange and Esther Kiragu