EABL's net sales grew by 4 per cent to Sh57.3 billion dampened by a steep excise-led price increases in Kenya.
The Group's profit remained flat at Sh8.7 billion owing to the high cost of goods inflation.
EABL has proposed an interim dividend of Sh3.75 per share, which is similar to the same period the last year.
---
Profits recorded by East African Breweries Limited (EABL) has remained flat at Sh8.7 billion for the half year ended December 31, 2022 compared to the same period the previous year.

This means EABL recorded slower top-line growth even as it recorded Sh57.3 billion in net sales for that period representing a 4 per cent growth compared to the same period in 2021.
During this period, Group volumes reduced by 4 per cent year-on-year, as increase in prices adversely affected consumer buying patterns, majorly in mainstream and value segments.
"EABL faced an exceptionally challenging time related to macro-economic volatility and drought situation across East Africa, global inflation, and geo-political disruptions related to the Russia/Ukraine war," said EABL Group Managing Director and CEO Jane Karuku.
She added, "This was further compounded by excise-related price increases in Kenya, effected in July and October, which significantly affected consumption of our brands."
In July 2022, Kenya government effected its excise tax on beer and spirits based on the 2022/2023 Budget, which were raised by 10 per cent and 20 per cent respectively.

In October 2022, the government hit beer and spirits consumers with a further 6.3 per cent increase in excise tax in the form of adjustment based on annual inflationary.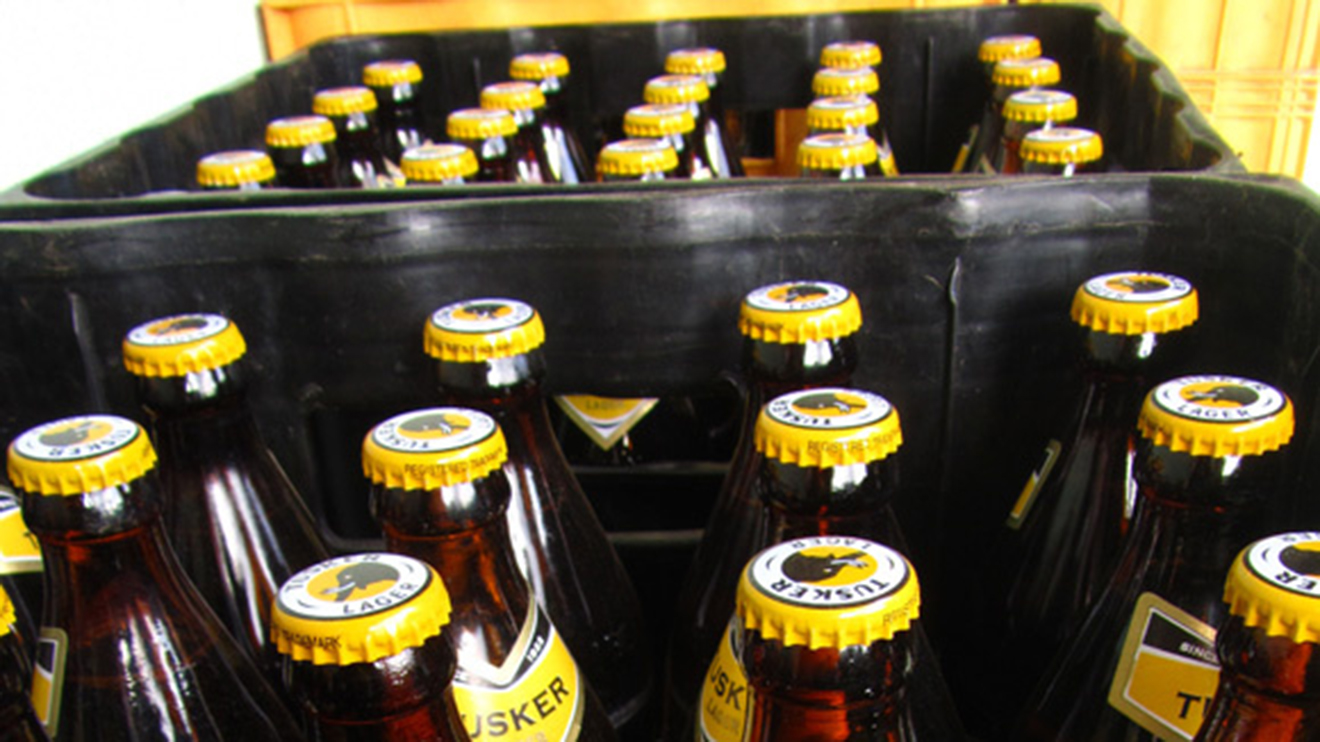 These hikes came on top of the yearly upward adjustment of excise in 2021 that led to a compounded annual excise tax increase of 23 per cent for beer and 34 per cent for spirits.
Subsequently, beer volumes declined by 13 per cent in Kenya and the performance was further undermined by the re-emergence of illicit liquor during the period under review.
Due to the above, net sales growth realized by EABL slumped by 1 per cent in Kenya, its largest market, but Uganda and Tanzania grew by 19 per cent and 11 per cent, respectively.
Consequently, the EABL Board has proposed an interim dividend of Sh3.75 per share, which is the same for a similar period last year.
"We will continue executing our strategy to navigate the prevailing macroeconomic volatility, leveraging our portfolio of extraordinary brands, smart investment, fuelled by our culture of everyday efficiency," stated Karuku.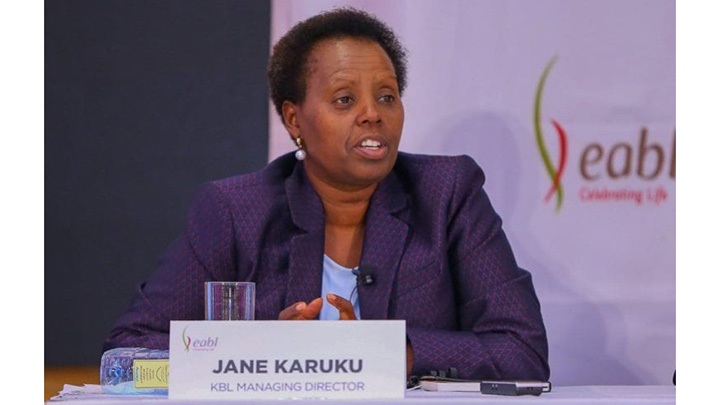 She added: "We are also staying close to our consumers, taking advantage of our commercial capabilities and digital tools to enable us rapidly understand trends and execute with precision."
During the six-month period, the business continued to invest smartly behind brands, digital capabilities and consumer experiences.
EABL also invested Sh6.7 billion in capital expenditure to expand its production capacity as well as its Environmental, Social and Governance (ESG) programmes.
Its investment in ESG resulted in a 99 per cent use of renewable energy in half of its six sites across East Africa as part of its environmental agenda to hasten its low-carbon journey.