OPPO Find N2 Flip sets a new benchmark for flip phones and highlights OPPO's pledge to boost the foldable smartphone market. 

UEFA Champions League Ambassadors Michael Owen and Luis Carcia become the first global users of OPPO Find N2 Flip.
---
OPPO showcased a variety of its latest flagship devices and innovations during the Mobile World Congress 2023 (MWC2023) held from February 27 to March 2 in Barcelona, Spain.

OPPO showcased the foldable and pocketable OPPO Find N2 Flip and also unveiled various industry-leading innovations based on its four Smart Initiatives - smart entertainment, smart productivity, smart health, and smart learning.
The new innovative devices included OPPO Wi-Fi 6 Router AX5400, OPPO Zero-Power Tag, MariSilicon Y Bluetooth audio SoC, OHealth H1 family health monitor and OPPO Air Glass 2.
OPPO says the unveiled innovations will reinforce the Chinese manufacturer's global position as a future-focused company that seeks to unlock new possibilities for smart living.
"As the world's fourth largest mobile phone brand, OPPO has showcased a series of innovations at MWC23, from folding flagship phones to the latest technology behind the Internet of Experience," said OPPO President of Overseas Sales and Service Billy Zhang.
He added, "By bringing new technology breakthroughs to market, we are unlocking new possibilities for smart living to better serve our users worldwide."
OPPO Find N2 Flip is revolutionizing the vertical foldable experienceand it the company's first vertically folding smartphone and was recently unveiled globally in London, UK.
Find N2 Flip measuring 3.26 inches with a cover screen that is the largest of any flip phone currently available in the global market.
The device comes with a 50MP main camera, MariSilicon X NPU and Hasselblad imaging system that combine to deliver a professional camera experience for the user.
The flip phone is equipped with the New Generation Flexion Hinge, supports multi-angle FlexForm mode, and allows the screen to be set at any angle between 45-110 degrees.
Due to its new Flexion Hinge, OPPO says the crease of Find N2 Flip remains unobtrusive even with long-term use.
The phone also comes with a massive 4,300mAh battery and 44W SUPERVOOCTM fast charging, making it the first flip phone to comfortably last a full day of typical use.
This flagship device went on sale in Europe from February 28, 2023 and has received rave reviews.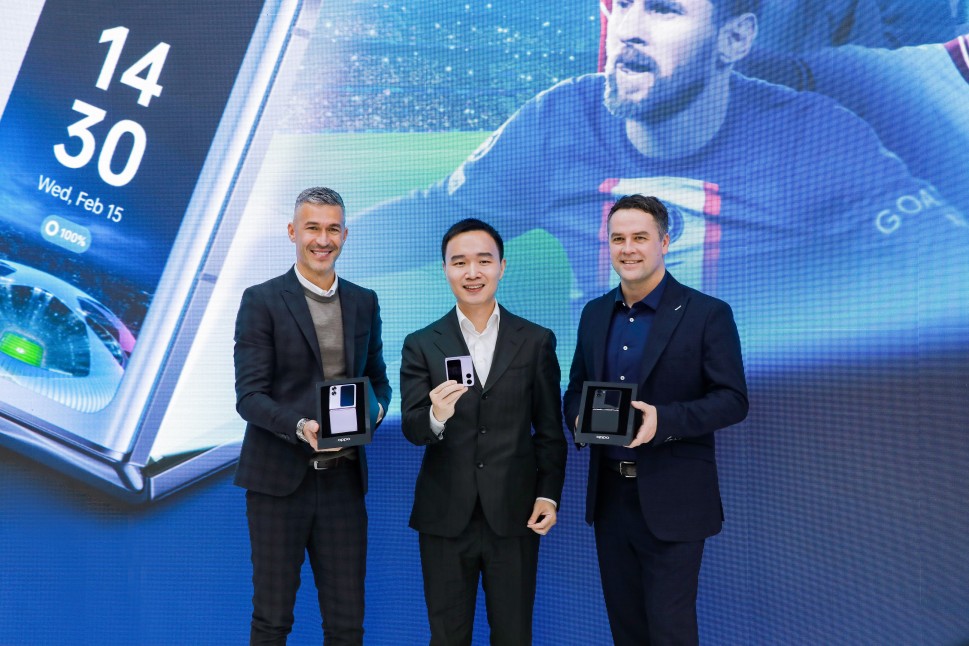 OPPO Find N2 Flip and Find N2 have both been appointed as Official Smartphones of the UEFA Champions League, with League Ambassadors, football stars Michael Owen and Luis Garcia joining OPPO on the first day of MWC 2023 to become the first global users to experience the flip.
Visitors to the OPPO booth also got a chance to experience its latest IoT products, which included OPPO Enco X2, OPPO Watch 3 Pro, OPPO Pad, and OPPO 45W Liquid Cooler.
OPPO Wi-Fi 6 Router AX5400, based on the Qualcomm® Immersive Home 216 Platform, is its first Wi-Fi router product and support the Wi-Fi 6 AX5400 standard, and provides a 2.4GHz+5GHz dual-band signal at the same time.
It combines its high-gain antennas and self-developed anti-interference algorithm and network directional speed-up technology that enables Wi-Fi with wider coverage, enhanced stability, and faster speeds.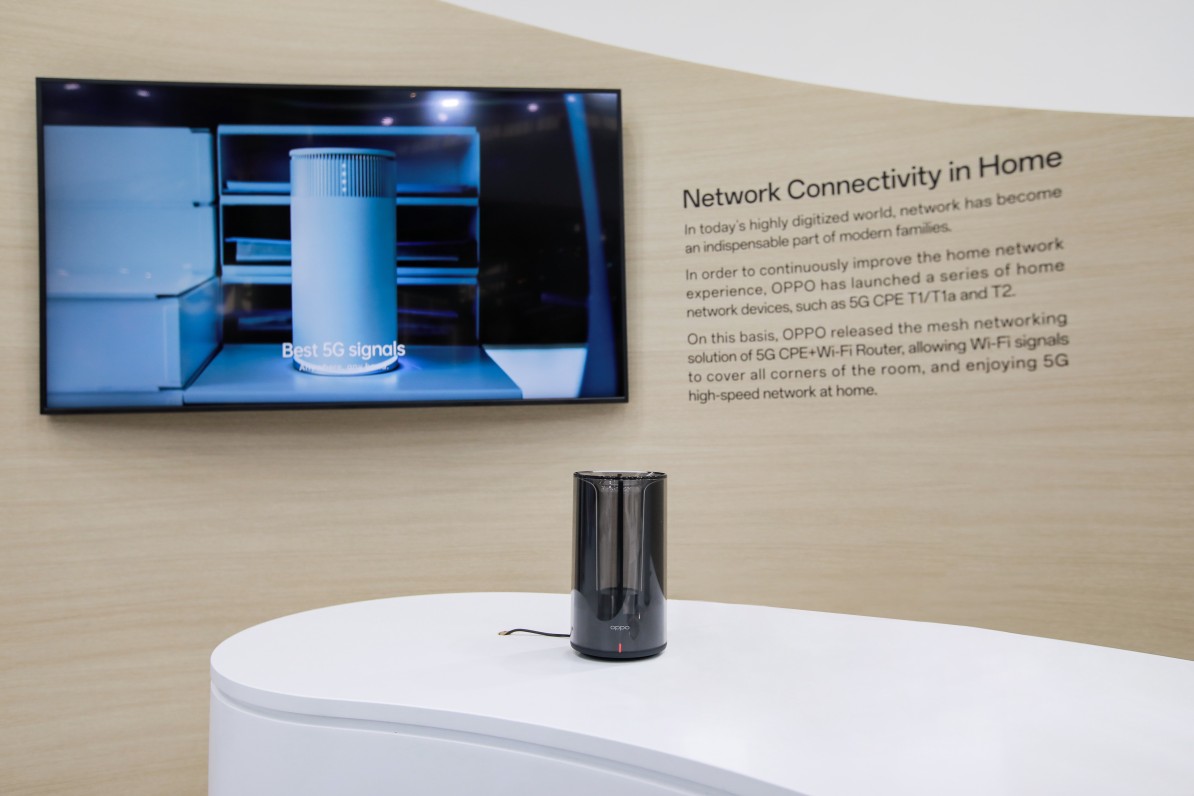 OPPO Zero-Power Tag is the first prototype device based on OPPO Zero-power Communication technology and leverages key technologies such as RF signal harvesting, backscattering, and low-power computing, and harvests radio waves from the surrounding area to power its own functionality and communicate battery-free to meet the diverse needs of IoT in the coming 6G era.
This is the first time OPPO has demonstrated the OPPO Zero-Power Tag's capabilities in item identification and positioning, and data collection from temperature sensors, both powered by RF energy.
OPPO also showcased its extensive achievements across other Smart Initiatives, such as OPPO's first self-developed flagship Bluetooth audio SoC, MariSilicon Y, the new-generation, ultra-light AR glasses, OPPO Air Glass 2, OPPO's first family health monitor concept device OHealth H1, and OPPO's first end-to-end power management chip SUPERVOOC S, etc.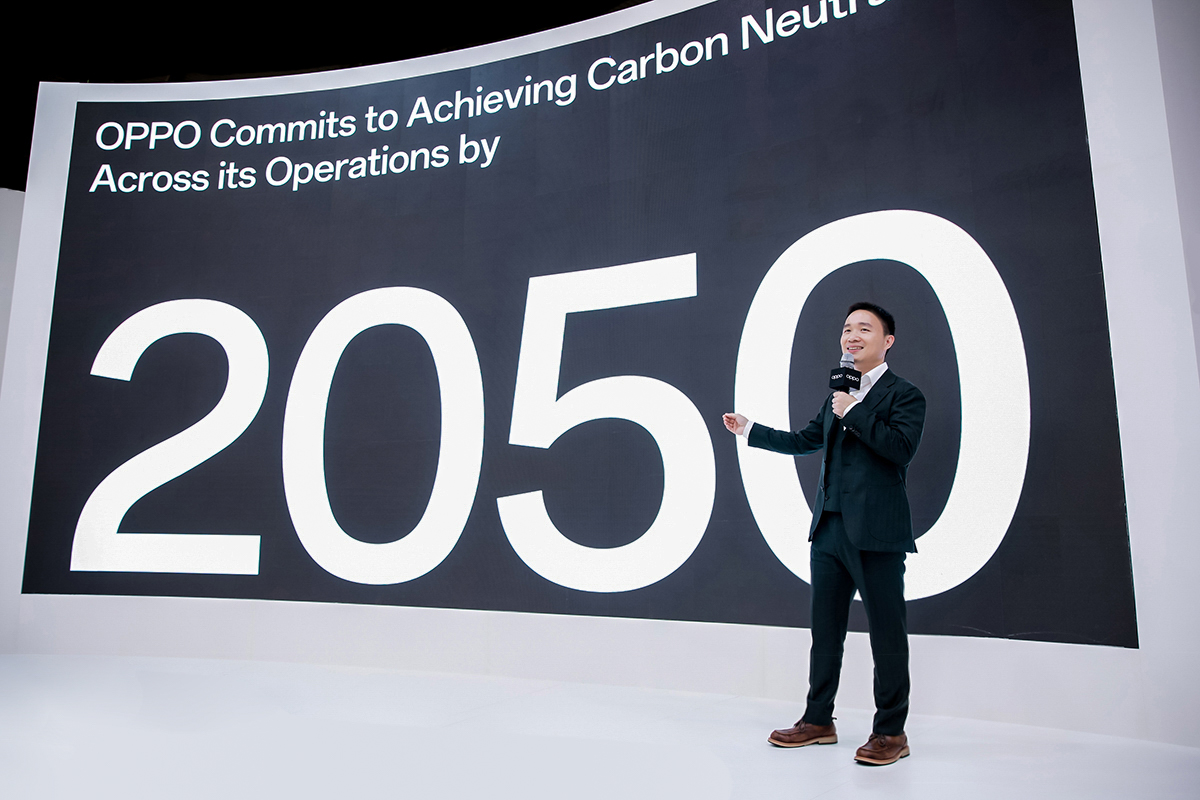 Additionally, OPPO also jointly demonstrated a number of technological milestones with different partners, including select proposals from the OPPO Research Institute Innovation Accelerator
They included EEG Hearables from IDUN Technologies and Cynteract's glove designed to help people with hand injuries to recover more effectively; hardware accelerated ray tracing technology on the Snapdragon® 8 Gen 2 Mobile Platform; innovative Android features like Nearby Share and Fast Pair on OPPO flagship smartphones, and trials of Google One and YouTube Premium for up to 6 months, with selected OPPO devices.
OPPO has pledged to achieving carbon neutrality across its global operations by 2050 under its corporate mission of "Technology for Mankind, Kindness for the World", OPPO has taken action to integrate sustainability into its long-term development strategy.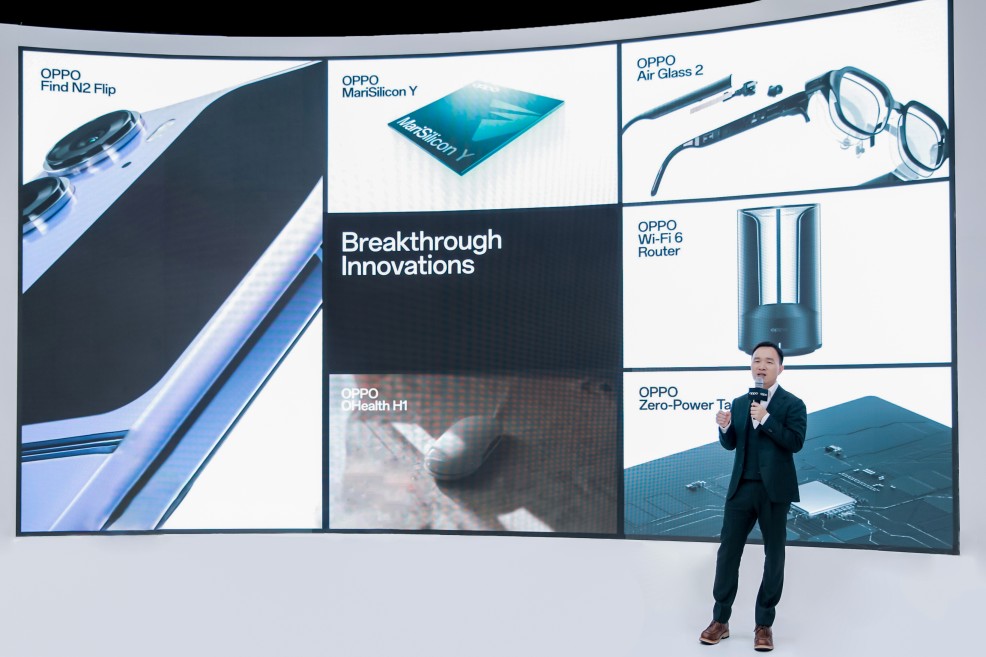 The Chinese company says that by the end of 2022 it managed to reduce the greenhouse gas emissions from its operations by 6,000 tons annually.
Starting with the European market in 2023, OPPO will remove all plastics from the external packaging of its mobile phone products and will ensure all packaging materials are made from 100 per cent biodegradable materials.
During the start of MWC2023, OPPO also published its first Climate Action Report, the OPPO Climate Action Report: Climate Pledges and Low Carbon Development Strategy, co-developed with global consultancy, Deloitte.
The report recommends OPPO's goal of achieving carbon neutrality across its global operations by 2050, and outlines its future blueprint for low carbon development.