If Armageddon was to be described, then what is happening in the horn of Africa would probably fit the description.

Kenya at the helm of the United Security Council as a non-permanent member holds an opportunity to save Ethiopia and the region by introducing and pursuing an agenda to bring the globe to the region for de-escalation.

---
If Armageddon was to be described, then what is happening in the Horn of Africa would probably fit the description.
The region is not at ease, with the most affected being Ethiopia.
Just one year ago, the 115 million-populated Ethiopia was seen as the strongest economy in the region.
In Kenya, one wanting to critique the government and its projects, Ethiopia would surface as the best example for comparison.
Then the November 4, 2020 Attack on the ENDF (Ethiopian National Defense Force) North Command headquarters in Mekelle, Tigray capital by TDF (Tigray Defense Force) happened and things have never looked the same again, the downward spiral of the country has continued for a year now unabated.
The Nobel Peace Prize holder Prime Minister Abiy Ahmed led the government to declare the TPLF (Tigray People's Liberation Front) led TDF a terrorist group and declared war on them.
War has escalated since November to date with thousands getting displaced, Mass murders happening, sexual violence happening and famine eating away the population.
It is literally hell on earth in the Horn of Africa country.
According to United Nations figures, more than 5 million Ethiopians are undernourished.
Picture this; the Ethiopian population of more than 115 million people is looking for an escape plan, this threatening to make the Syrian refugee crisis look like child's play.
The situation seems to be moving from bad to worse with a newfound coalition between TDF and OLA (Oromo Liberation Army) advancing towards Addis, Capturing Amhara, Afar and towards neighbouring Kenya Oromia regions.
As the East African region glares towards a horrific humanitarian crisis coming from Ethiopia, a Jihadist security situation staring at the region;
To the South, Islamic State wilayat of ISCAP (Islamic State of Central Africa Province) continues to activate their expansionist plan of creating a caliphate in the region with them launching recent attacks in Uganda and sporadic low magnitude attacks in coastal areas of Tanzania, reports of recruitment of Kenyan ISCAP fighters to Mozambique being reported in Cabo Delgado captured militants.
ISCAP threat not being enough, Al-Qaeda's Harakat Al-Shabaab and Al-Mujahideen continue to threaten peace in the region with them launching soft target attacks in the Northern and coastal prefecture of Kenya.
The least asked questions are;
1. What does the conflict in Ethiopia, which houses more than 30 million Muslims mean to Islamic Jihadism and Islamic jihadist groups expansionist agenda?
2. What does the Ethiopian conflict mean to the horn of Africa counter-terrorism, counterinsurgency and counter Jihadism?
For the longest period, owing to their strong security surveillance and intelligence sharing systems, Ethiopia which is highly regarded as a security state has been left unscathed by the arm of jihadist terrorism, this as the rest of the neighbours suffocate with terror, but will the systems survive this prolonged strife? will Ethiopia continue as an inoculated country against Jihadism?
Ethiopia through ENDF (Ethiopia National Defense Forces) has been an instrumental actor in the fight against Alqaeda's -Alshabaab in Somalia with troops both under AMISOM and independent deployment working in hand with Somalia National Army.
The strife and intense military operations back home have forced the withdrawal of huge numbers of ENDF troops from Somalia, throwing a setback in counterinsurgency efforts against the highly potent and expansionist jihadist group, Al-Shabaab.
Making matters even grimmer and to draw a picture of what stares at the region; there has been growing ambition by Islamic Jihadist groups to recruit from Ethiopia with Al-Qaeda's Al-Shabaab being the first to express interest;
In 2013, Al-Shabaab's leader Godane in a video ordered the creation of special Ethiopian Fighters transnational unit Jaysh Al-Usra to conduct operations in Ethiopia,

In September 2017, Al-Shabaab released their first propaganda video in Oromo Language which experts interpreted as a call for the partnership to local Ethiopian Oromo Islamic militant group Islamic Front For Liberation of Oromia (IFLO),
In July 2019, Islamic State (IS) linked telegram channel announced it will be releasing materials in Amharic language, the official Ethiopian Language.
The current instability in Ethiopia may prove a perfect vector for the above jihadist groups to finally expand as per their dream; turmoil has proved ideal and favourable environment for recruitment and good incubators for terror cells looking at the East happenings, Yemen, Afghanistan, Iraq, Syria.
The question, therefore, being "How?"
A youthful population worldwide has been an incredible asset and resource for positive growth but the youthful population of Ethiopia, which forms 68% of the Ethiopia's 115Million population may prove a curse to the Horn of Africa region.
According to ILO estimates data, the youth unemployment rate stands at 25%, most of the Ethiopian youth opt to join over 10 Regional Militia groups that exist in the country, this is likely about to become a headache for the region.
Jihadist groups, Al-Qaeda Al-Shabaab and IS in their expansionist agenda are likely to seek strategic and tactical partnership with armed militias groups in Ethiopia quenching their years of thirst for this country's infiltration.
If left unchecked, Ethiopia's situation is likely to be a source of an Armageddon moment for the horn of Africa; from a refugee crisis to the proliferation of arms and to terrorism.
The African Union, East African Community got an opportunity to rise to the occasion or perish.
The conflict and escalation ought to be stopped soonest possible in fear of its ripple effects across the region by both diplomatic and military action.
Kenya at the helm of the United Security Council as a non-permanent member holds an opportunity to save Ethiopia and the region by introducing and pursuing an agenda to bring the globe to the region for de-escalation.
It is now or never, Our problems might come from the North toward Ethiopia, ending our era as the regions haven for peace.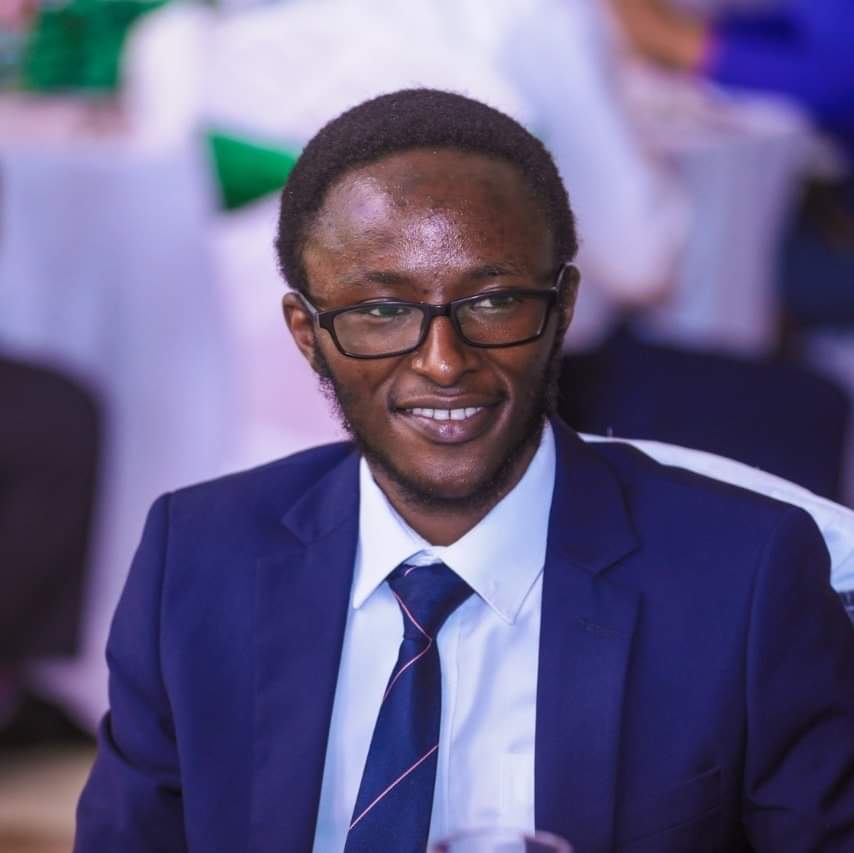 Kiyo Nganga is a criminologist and security expert, head of strategic services at Armistice Security Consult International.